This morning's event was another exciting and very productive session, with around 2 dozen existing and new members turning up.
As always, the removal of invasive bramble and ivy took place, with lots of help working in the "mini-glade", on your left-hand side as you walk up the steps towards the main area. A large 8 foot high and wide buddleia was removed. While good for butterflies, it's an invasive plant which was swamping the planted bluebells.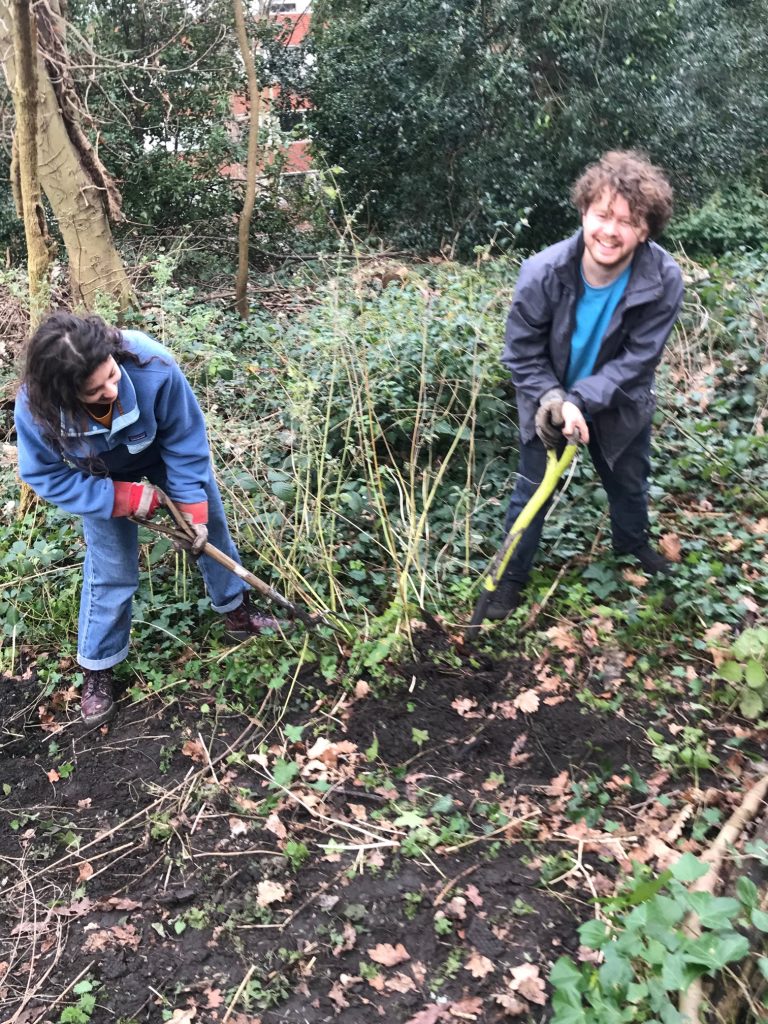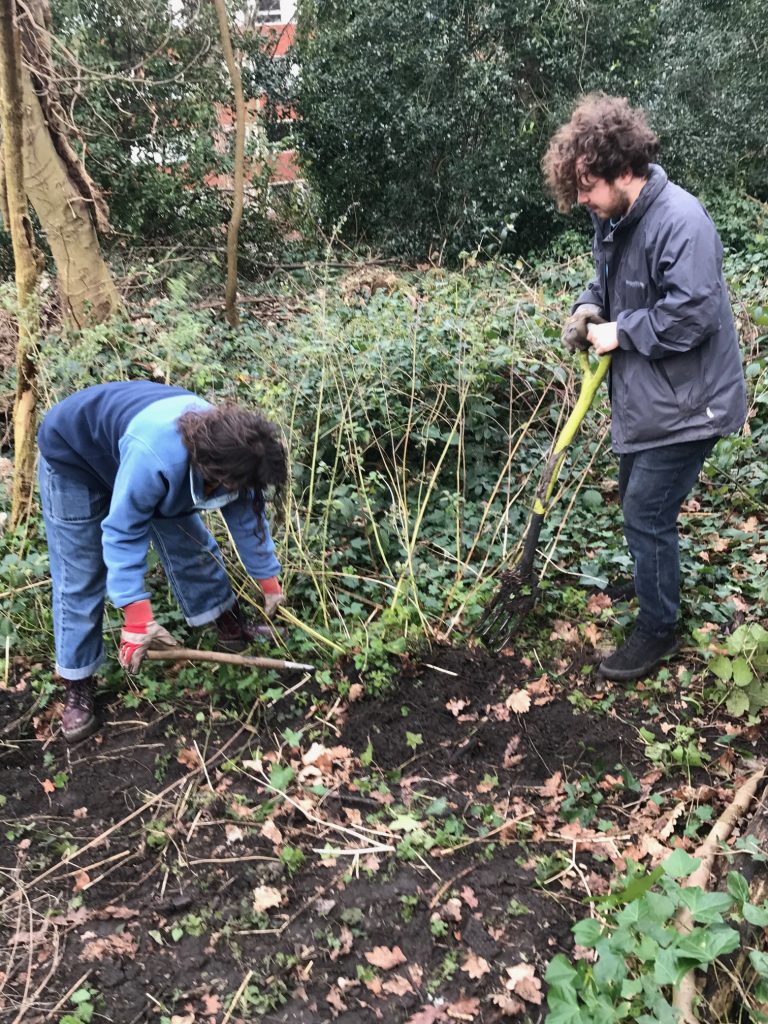 Also removed was ivy around the bases of trees and putting up of new bird boxes.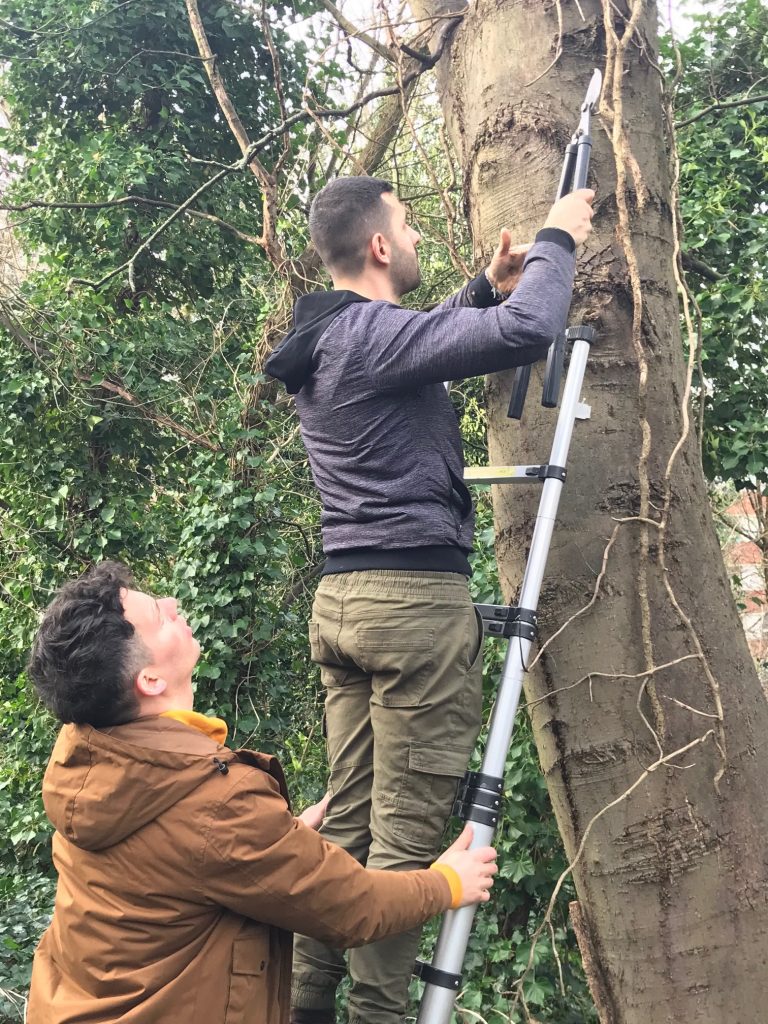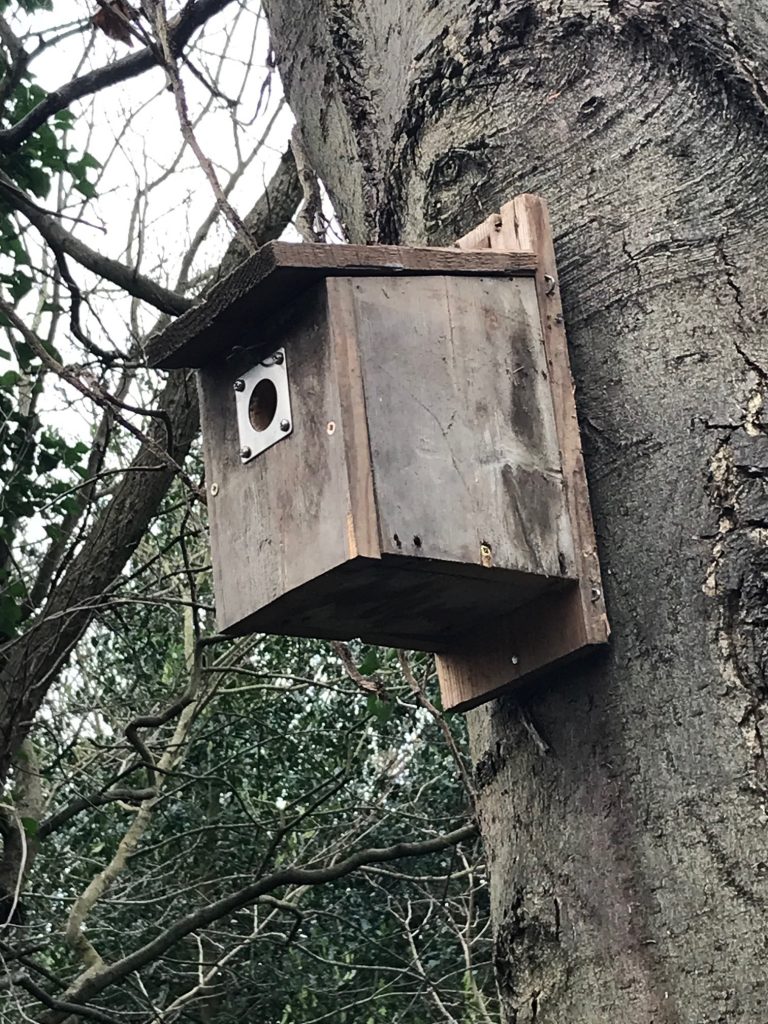 The bees in hive 1 were "a hive of activity" (every pun intended!!).
Bluebells were looking good, and snowdrops were nicely in flower. Primroses were discovered under ivy and were expanding their range; plants for free! And a foxglove was also found which hadn't been planted, exciting stuff!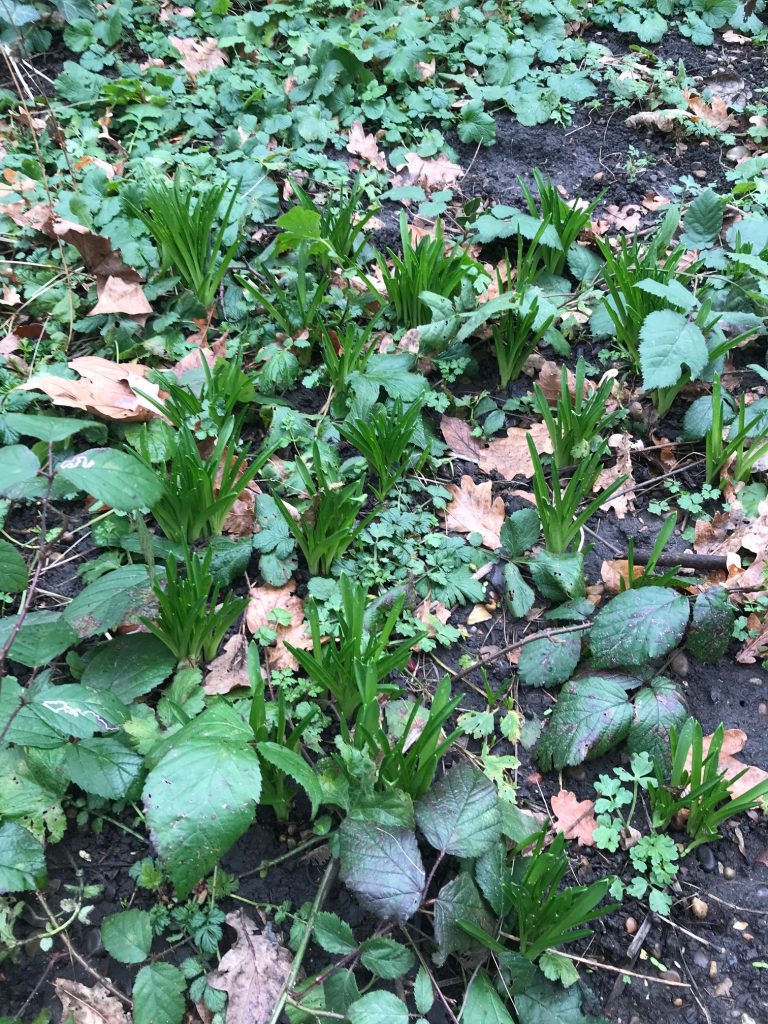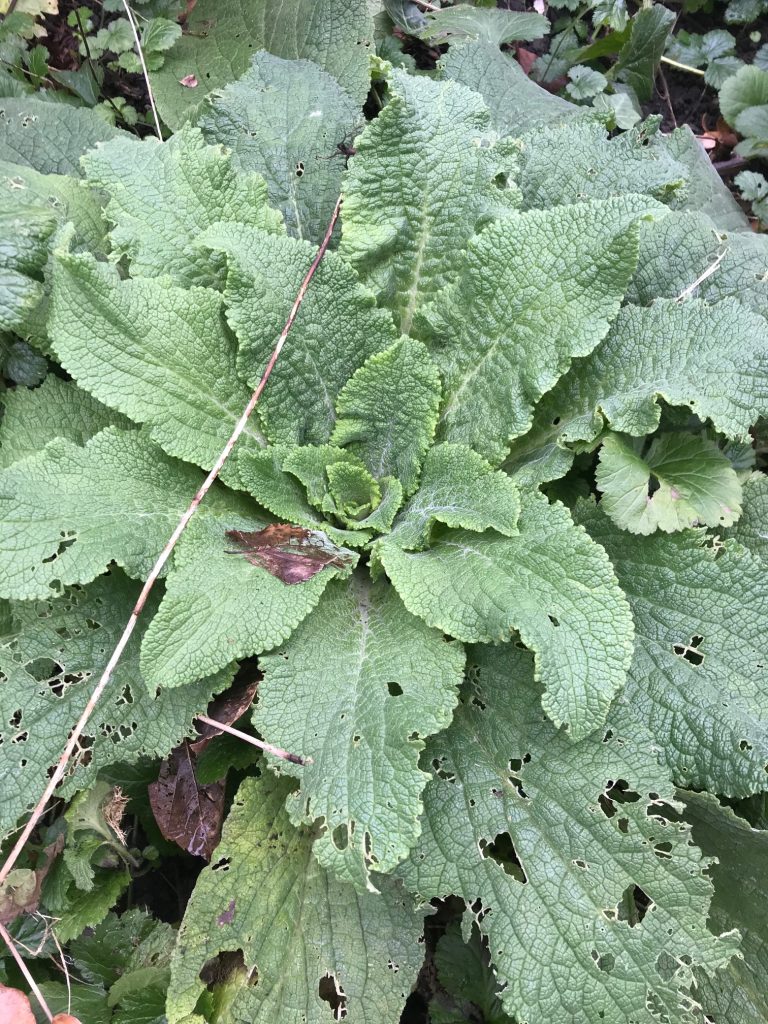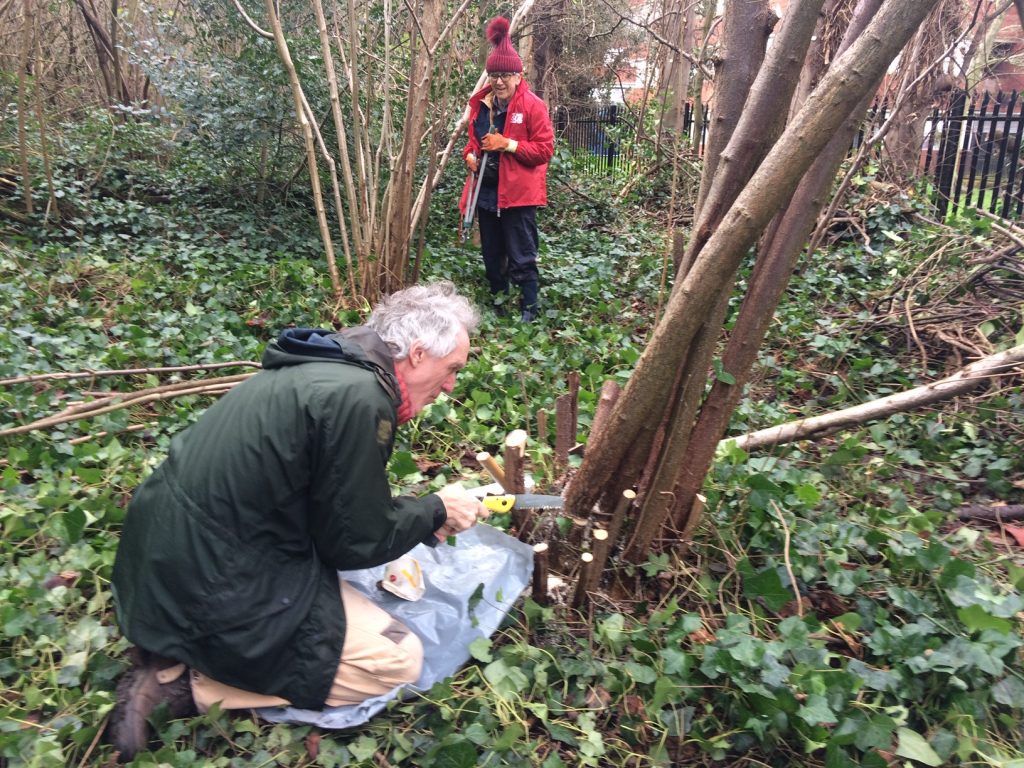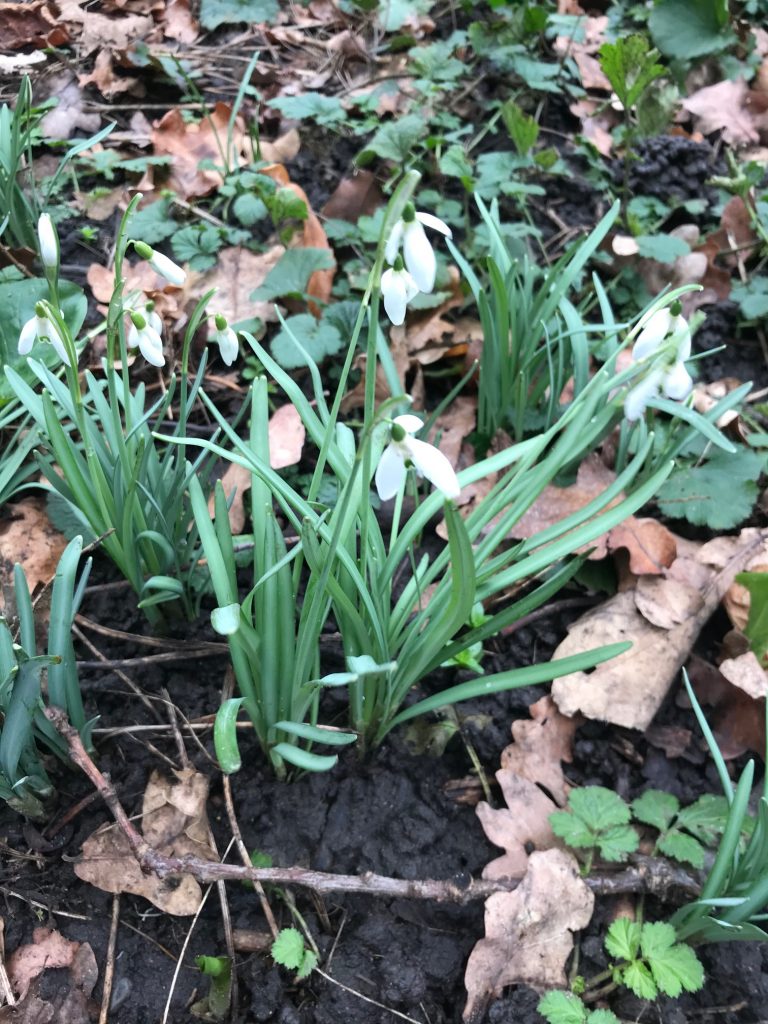 In the area near the entrance, hazel coppicing took place.