Last Sunday was our 3rd volunteer morning of the year, it felt no warmer than in January! But it didn't stop several local volunteers from the Good Gym Group from joining us by helping us move heavy logs to other parts of the woodland and also in removing some of the overgrown area's ivy at the main entrance, ready for more wildflowers to be grown.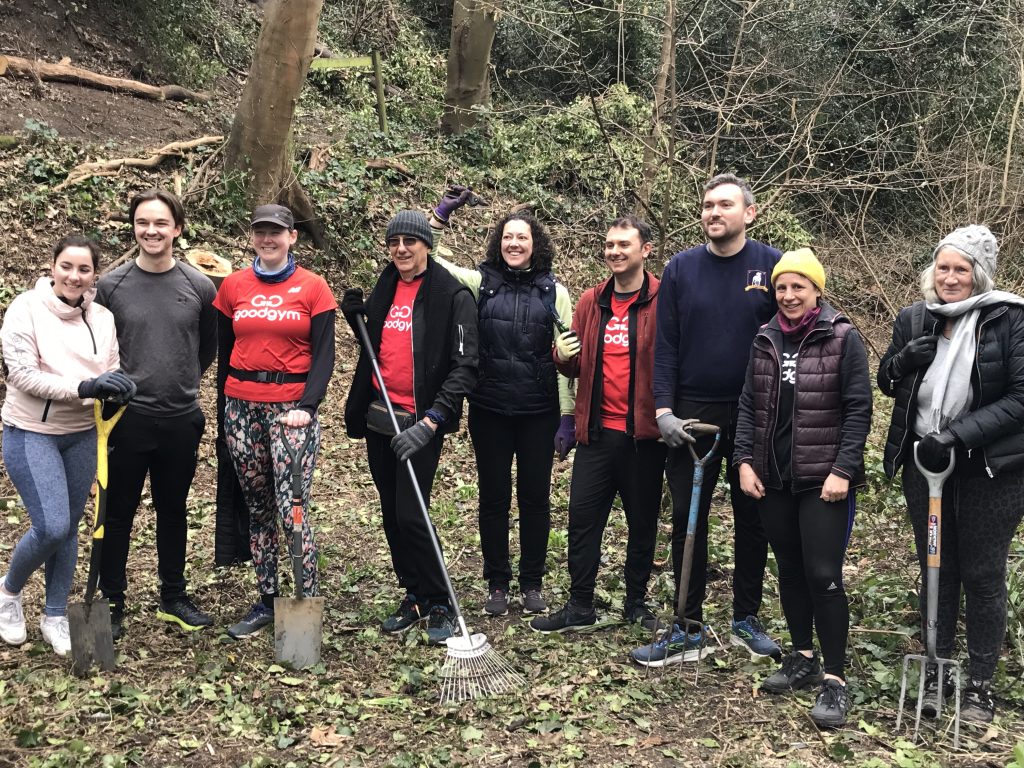 Not much in the way of wildlife was visible, but primroses were in flower and the bluebells look like they're growing very strongly. Also, there are several clumps of Lords-and-Ladies with their wonderful, shiny leaves coming in to display.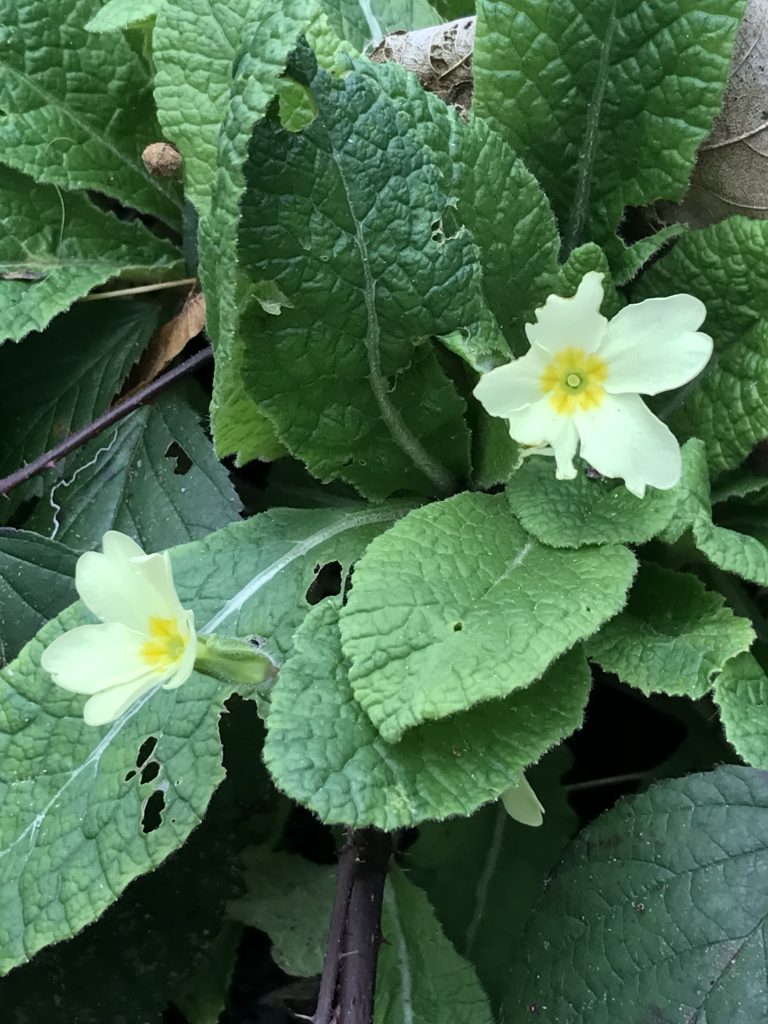 In the last few weeks, our tree surgeon was working in the main area. His trained eyes saw a diseased sycamore tree which was very close to the entrance, the photo shows the inside of the tree being hollow, with wood next to the area very soft and spongy, a victim of a fungal disease.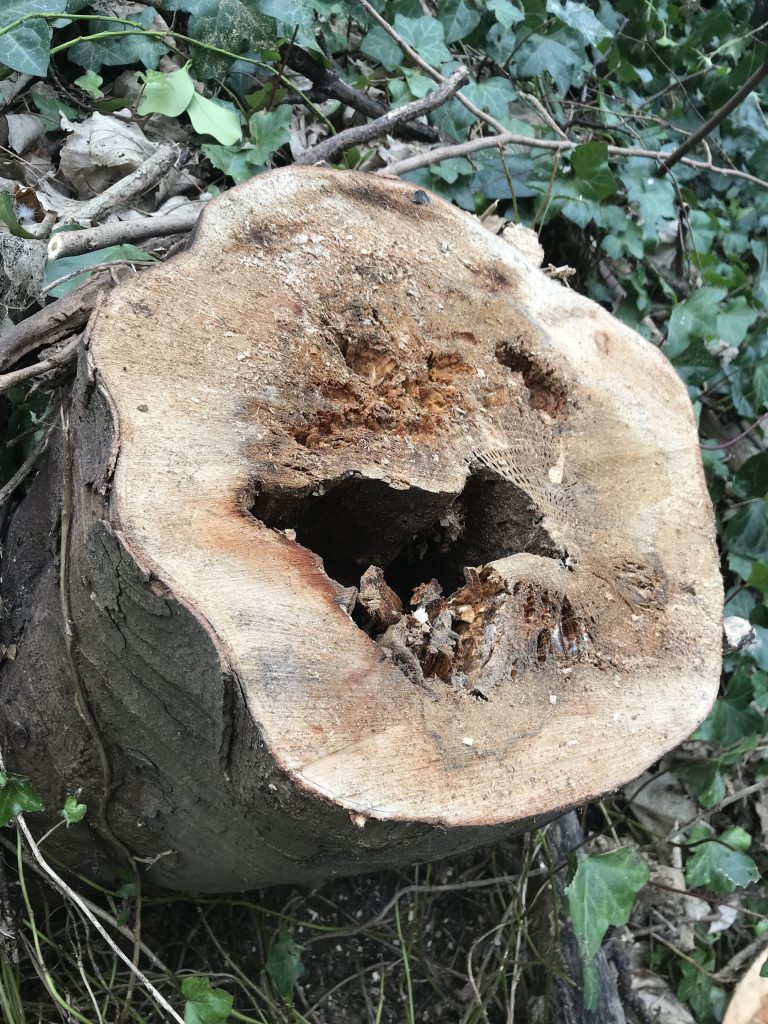 By removing it now, this shows the pro-active approach we take in maintaining the safety of all who use the woodlands. The tree surgeon also removed other non-native and highly invasive robinias. The tree trucks have been stacked for a mixture of uses, as part of decaying wood for insects and also to potentially use for making steps.