Our 1st volunteer morning session of 2020 was a packed event! Even at quiet moments like this there were plenty of activities.
Continuing on from last month's work was bird box cleaning and maintenance. Committee member Richard Sylvester and 2 other volunteers in the accompanying photos can be seen in repairing bird boxes before replacing them.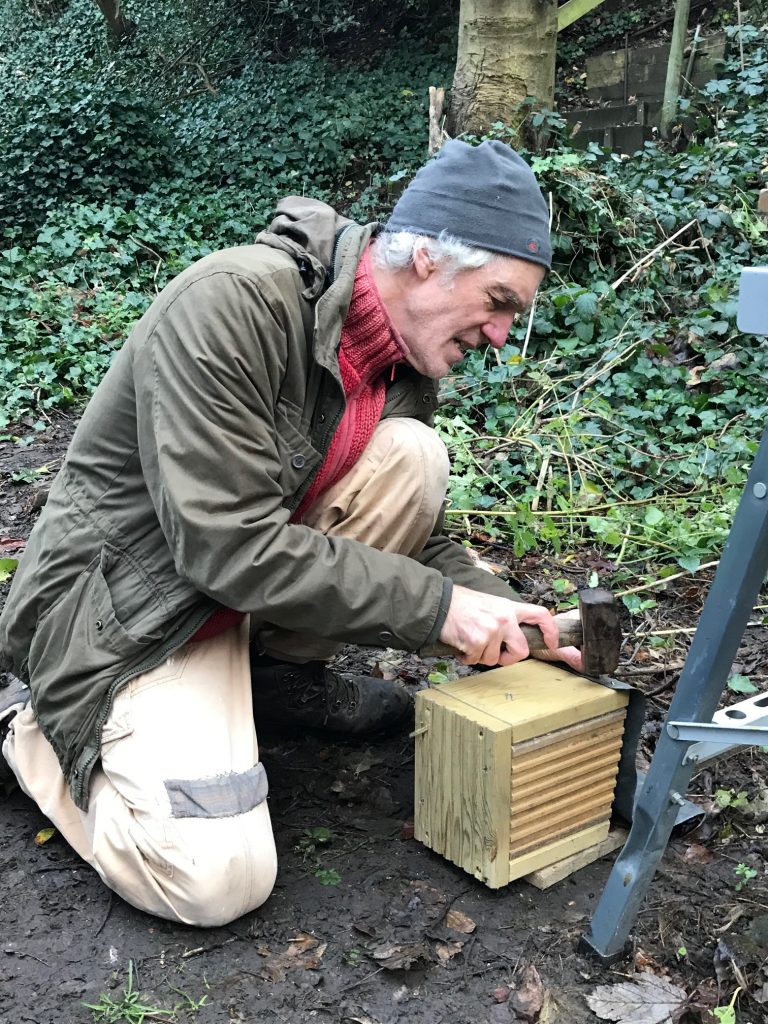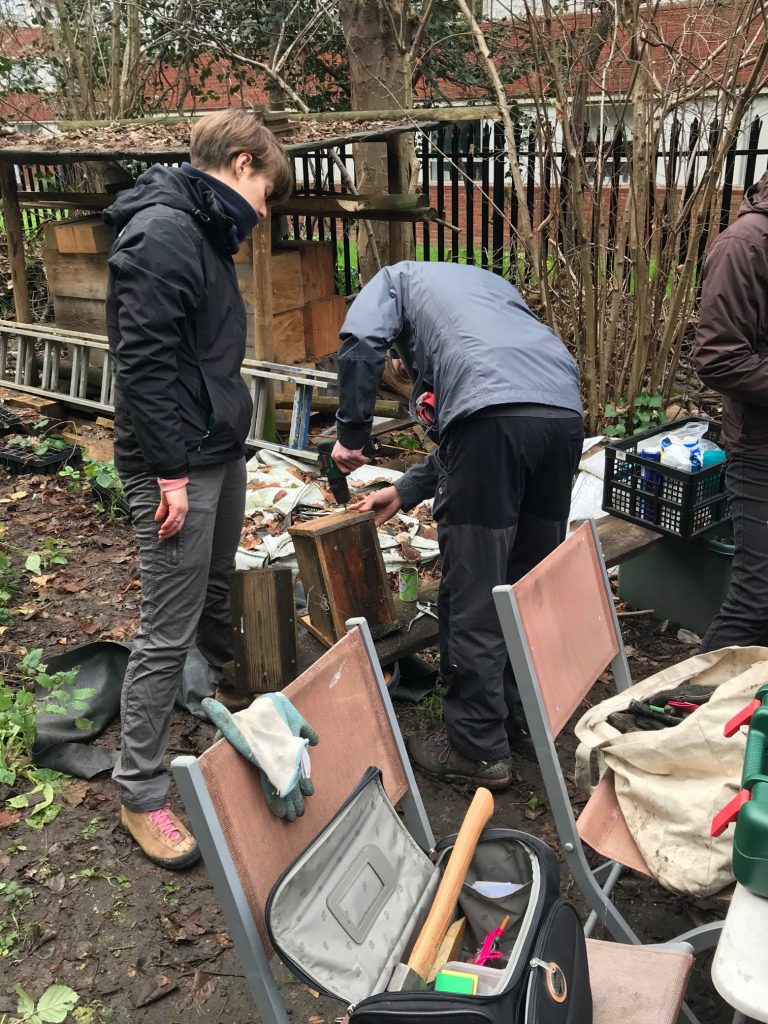 As always, there's no shortage of weeding. The area around the main entrance was starting to be taken over my nettles and brambles, so work was done here, as well as general tidying up. Well-rotted leaf mulch was taken from here and added to our composting area.
Also continuing from last month's work was tree clearing of smaller shrubs to create more light, as well as removing ivy at the bases of trees. Dead, fallen branches were added to our wood piles in the smaller glade area. After the increased production of honey earlier this year, jars were available for sale. By the end of the day over £50 of sales had been made!