What's going on with the weather? It's very rare that we get such horrible weather. This morning started off looking pretty grim, a brief 30 min dry spot quickly became a torrential downpour by 11:30. Added to a rumble of thunder and some lightning, it was decided to end the event early. There might be a mid-week event volunteer event later this month, keep a lookout on here. We had hoped to continue with the butterfly counting event, but in the brief time we were on site this morning, not surprisingly we didn't see a single butterfly.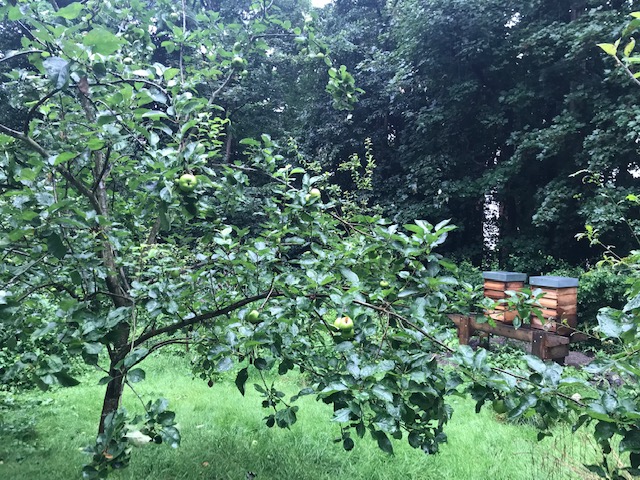 No matter that the rain was pouring down, the fruit trees are starting to produce some good size apples and pears, let's hope we can have an Autumn open day event.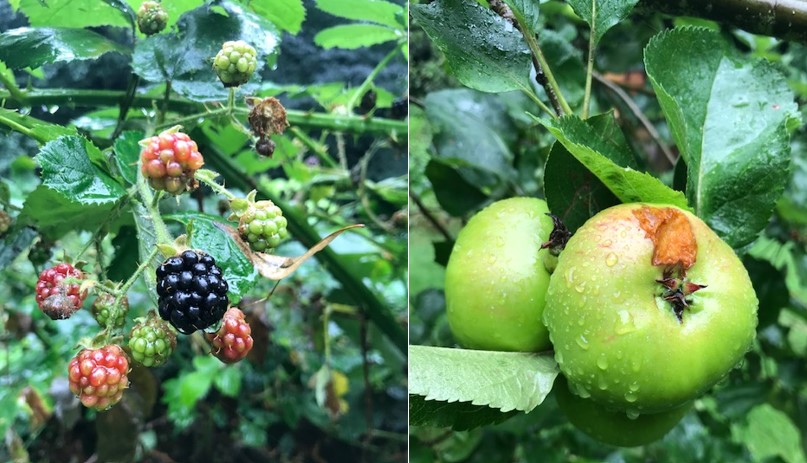 Ripe and ripening blackberries and growing Bramley apples.
Needless to say, the pond needs no topping up with any water. It's looking very well at the moment. The below picture shows some bulrush plants and flowers on the pond margins.