Our 3rd event of the year saw another 20 or so volunteers and committee members turn up, as well as new, local residents who had never been to the woodland before!
The main focus was in the mini-glade area, as you walk up the steps towards the main glade. Three sycamore trees were felled to allow for more light to enter the area, in order to benefit the oak trees and hedge plants. The felled trees were cut in to smaller pieces, which will either be used as path edging or for small seats in the glade. Very useful for children to sit and listen to Richard Sylvester's story telling!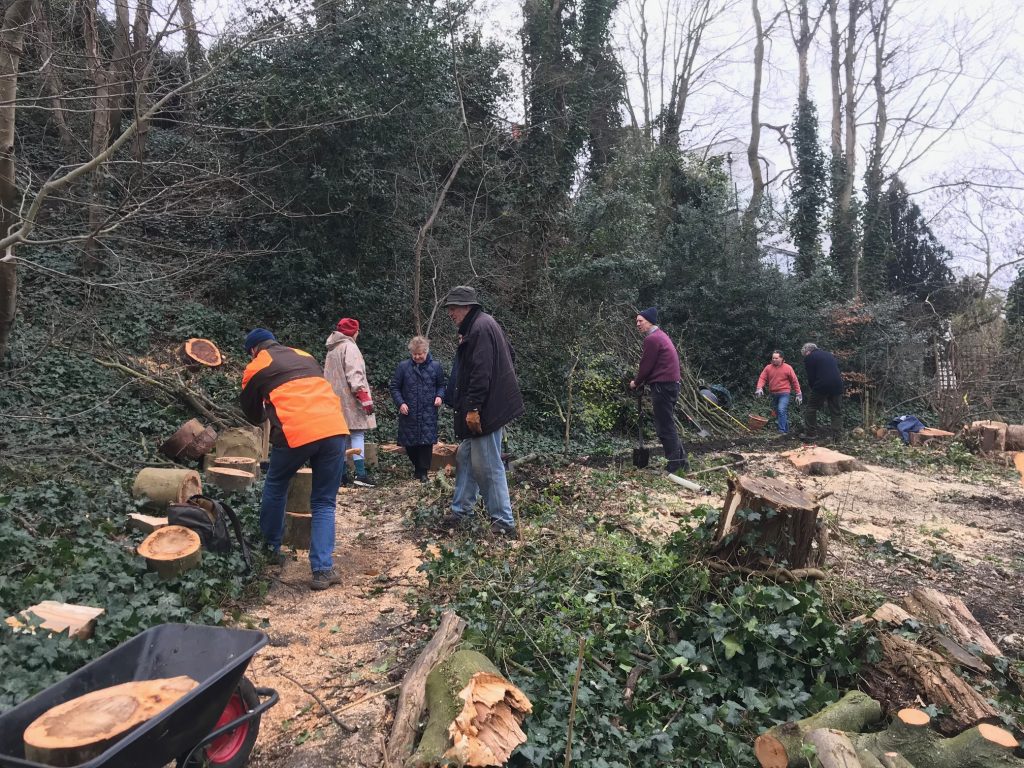 Other activity in this included the preparation of a trench next to the footpath so that school children can plant the hedge saplings in the next few days.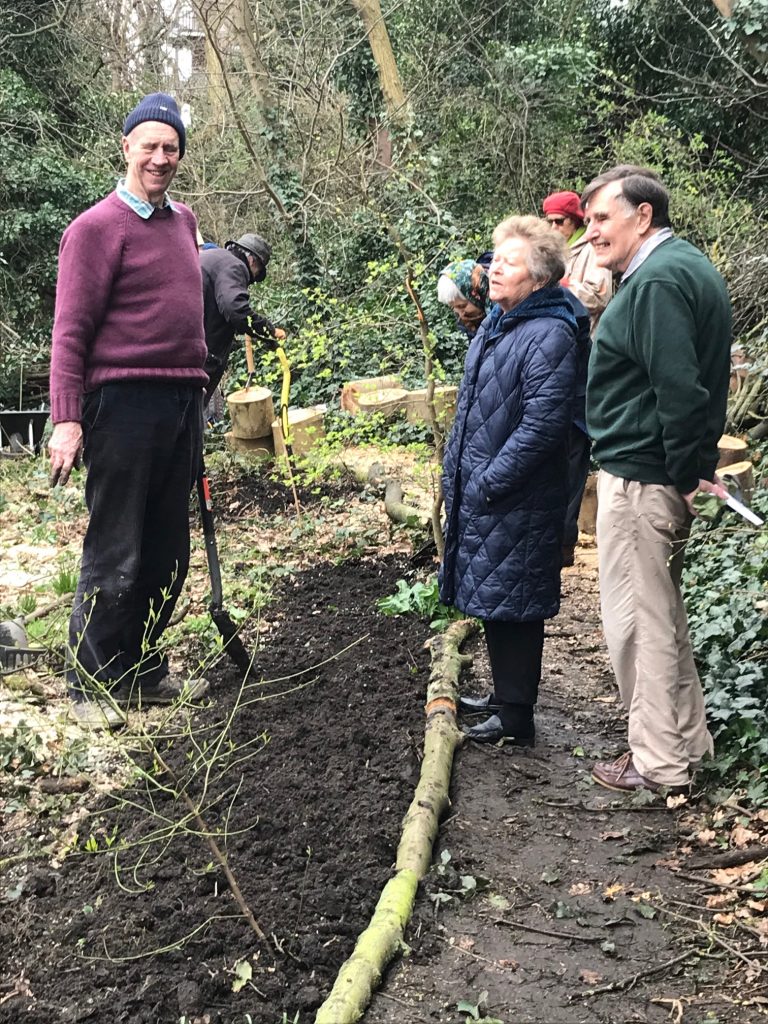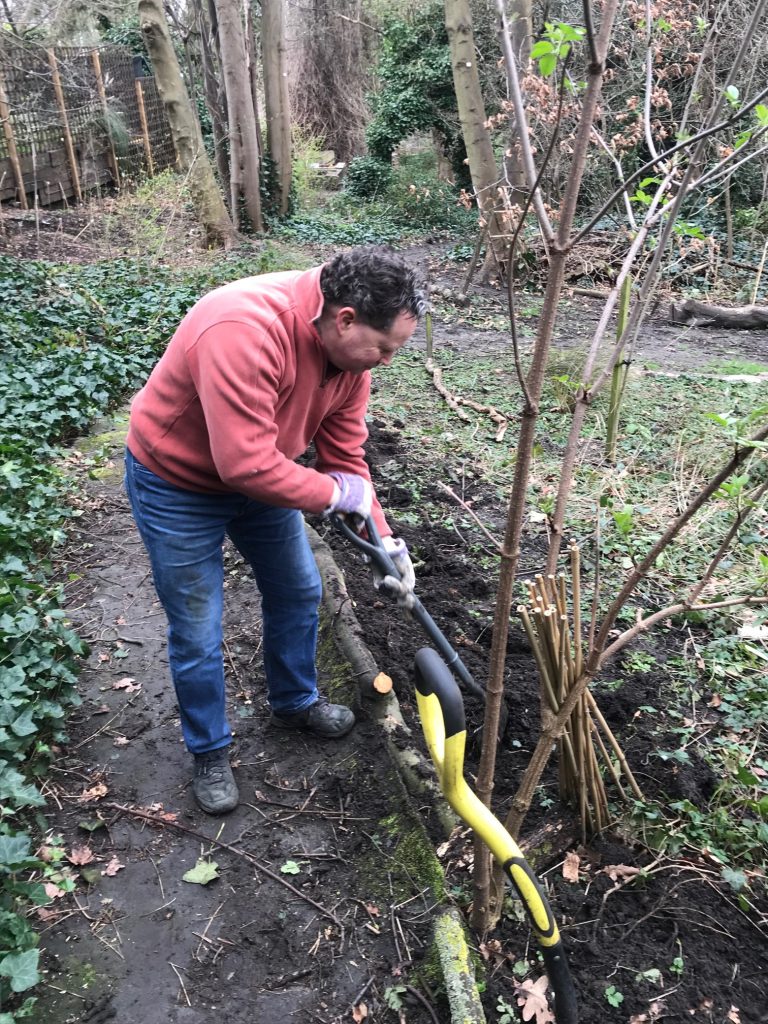 Plant-wise, the snowdrops have finished flowering, but the primroses are going strong, and the bluebells are also growing well. The Lords-and-Ladies (Arum maculatum) are also growing well and spreading nicely. This native British plant is common in woodlands and other shady areas.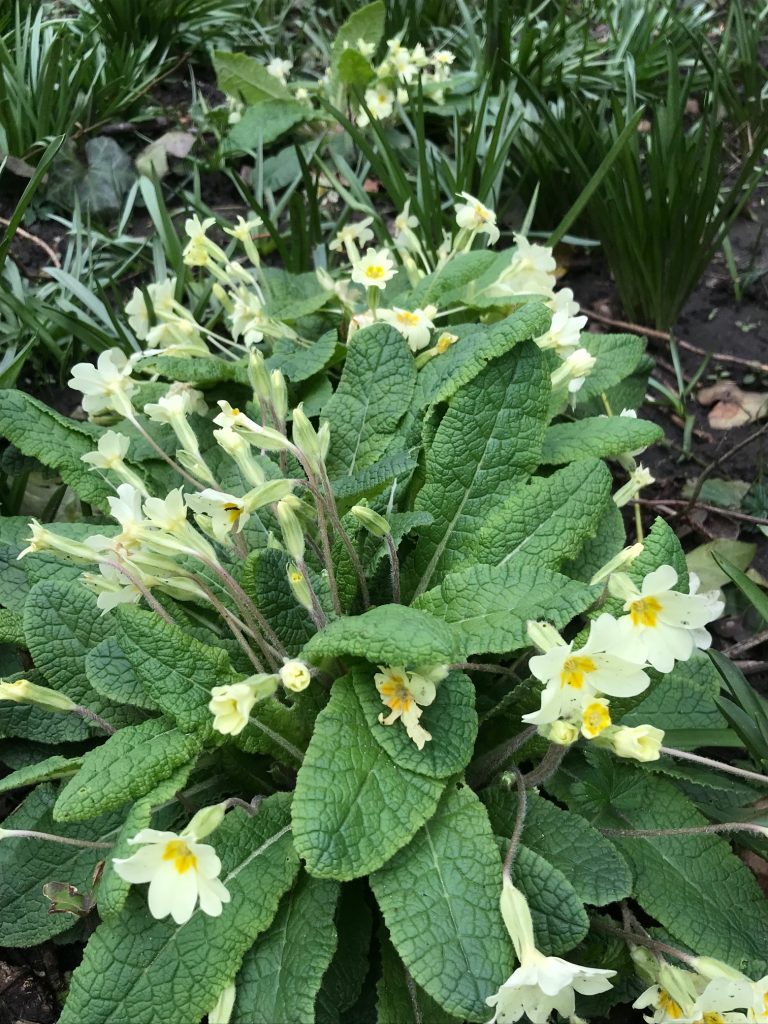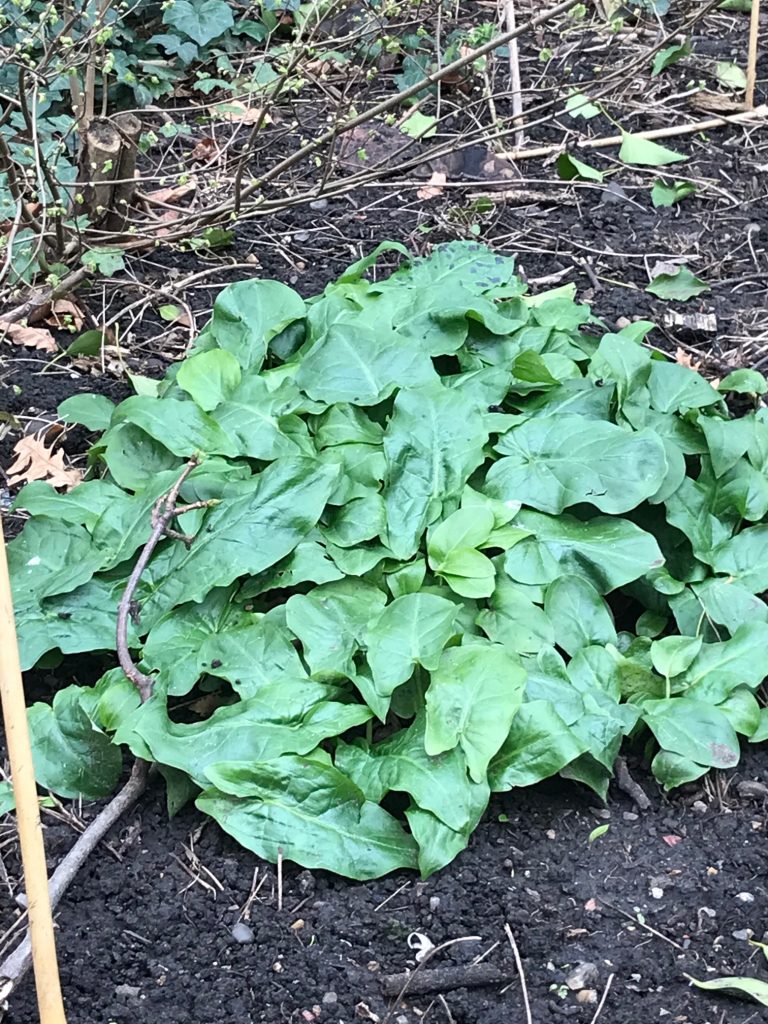 Finally, the bees were rather quite early in the morning, but as the morning advanced, a little activity was seen, although later in the morning, around midday when the temperature had risen, you could see them flying around the hives.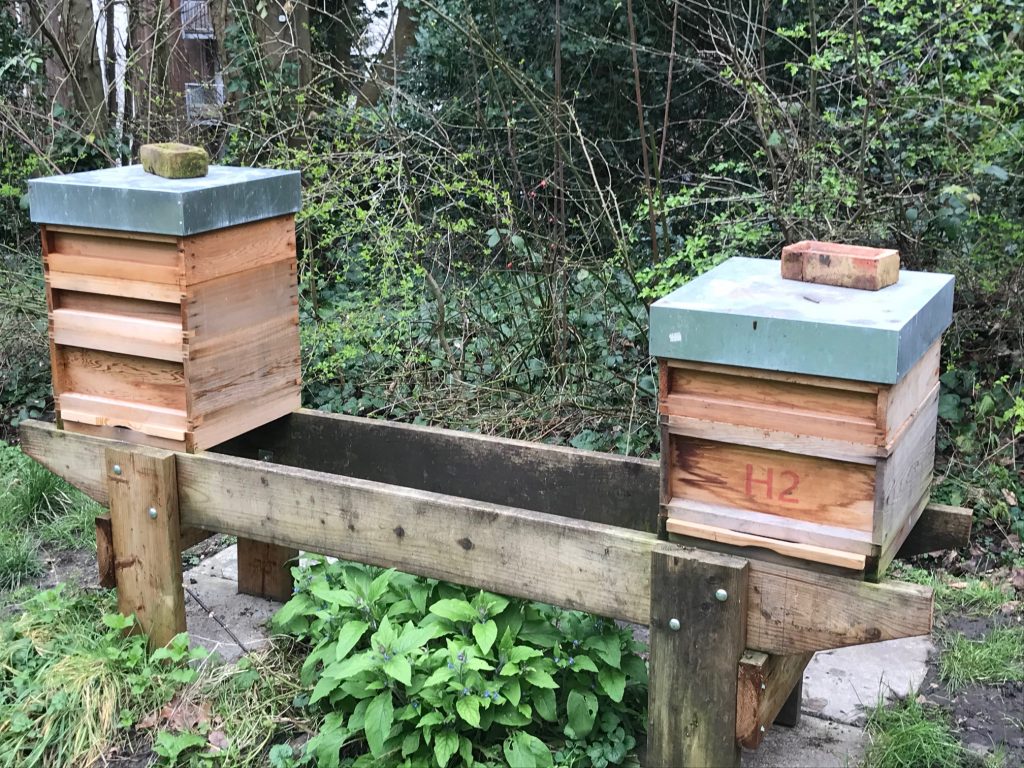 Our pear trees (see photo) are starting to come in to bud, see photo below. Let's hope this year's fruit crop is as good as last year's.