Mid last week, we were contacted by Seren Park Management about a fallen tree on the boundaries of the Woodland and Seren Park. The tree is on our side of the fence in The Westcombe Woodlands. The roots were about 10m away from the large tree that crashed into Seren Park a couple of years ago. Luckily for us that time it was on the Seren Park side of the fence and not our responsibility.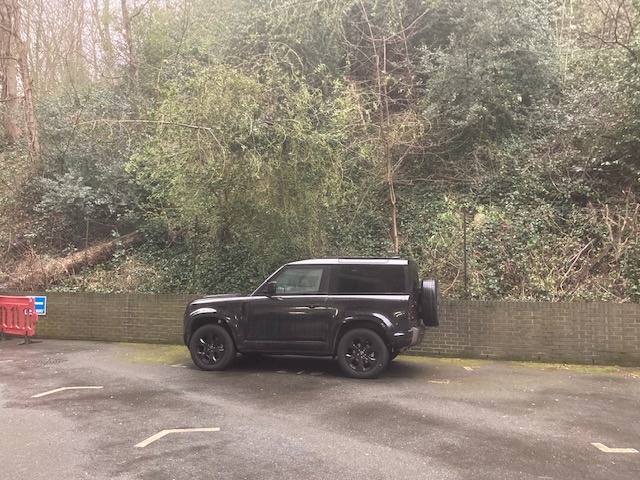 The ground around the base of the tree was very wet. It looks as if there is a spring line there. It is about the same height as the damp area found when a temporary access path was made recently down to an area behind Seren Park to start some clearing for new planting.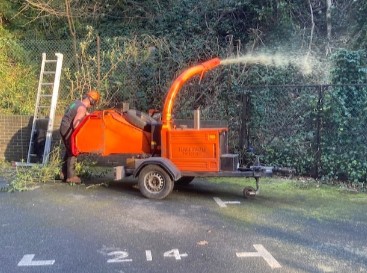 Weakened by the recent winds and the wet soil the tree keeled over and reached equilibrium in a precarious, horizontal position, poised over a vehicle like the Sword of Damocles. Tree surgeon Mark Fenn was able to respond quickly and make swift work of dismantling the tree, removing any danger of the tree to the vehicle and our insurance policy.