Last Sunday, the 10th of September, committee member Donald Albrecht had a tour of the woodland to look at possible future maintenance projects, as well as to enjoy the woodland's tranquility.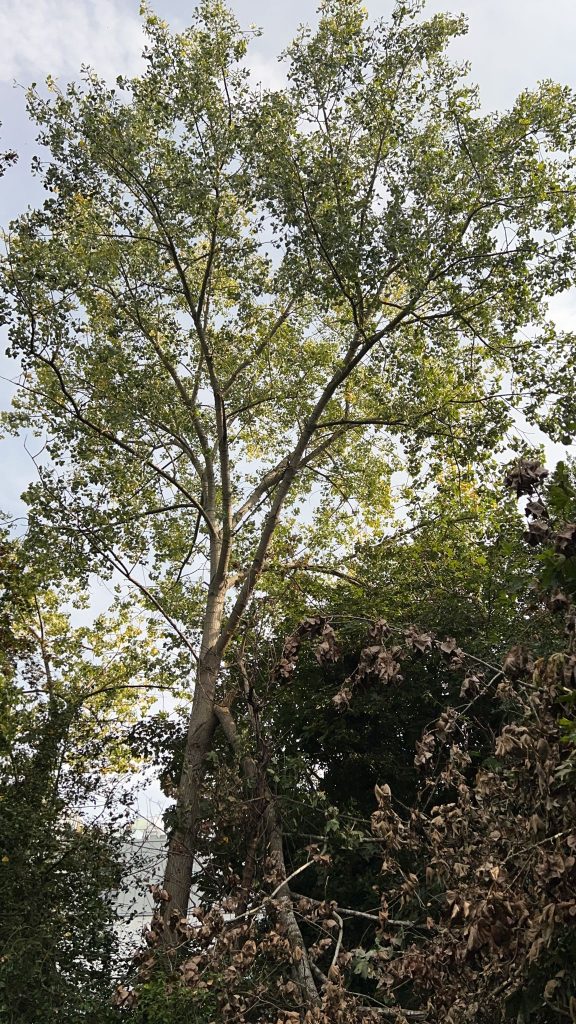 Future maintenance projects are to repair some steps and to remove a large fallen branch.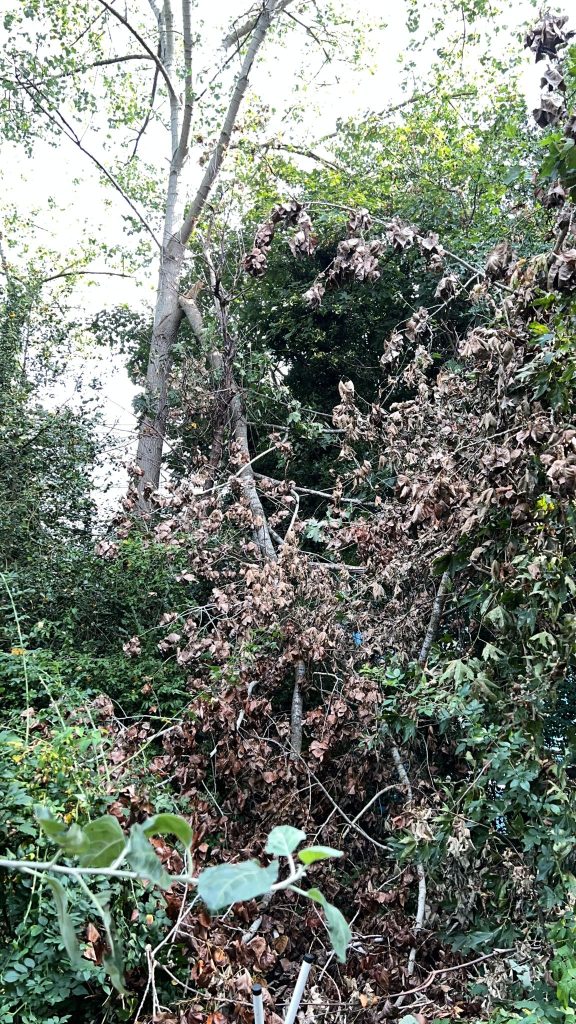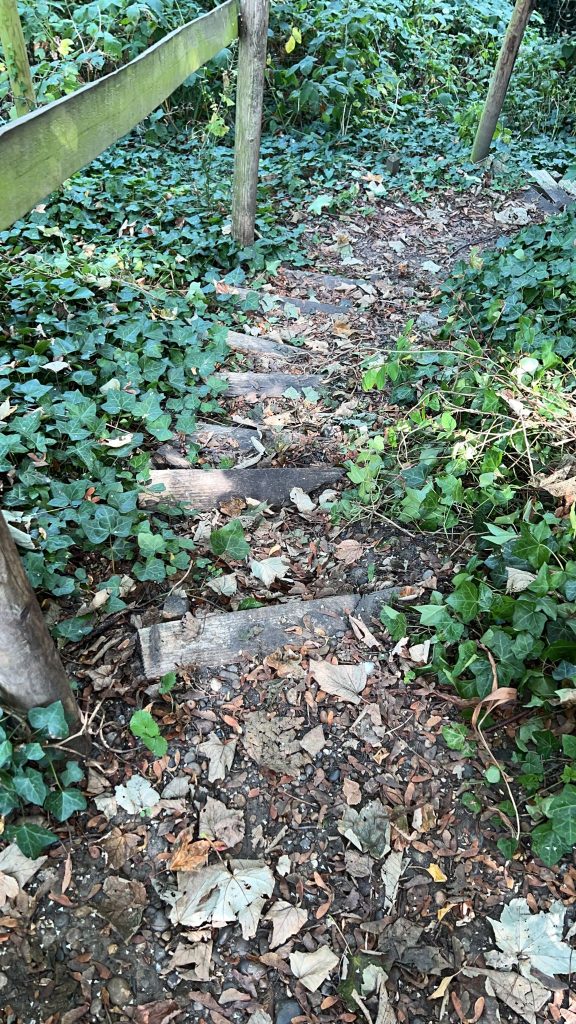 Potential plant projects are to remove ivy from trees along the southern boundaries, to do coppicing projects of elder and dogwood shrubs and to remove robinia suckers.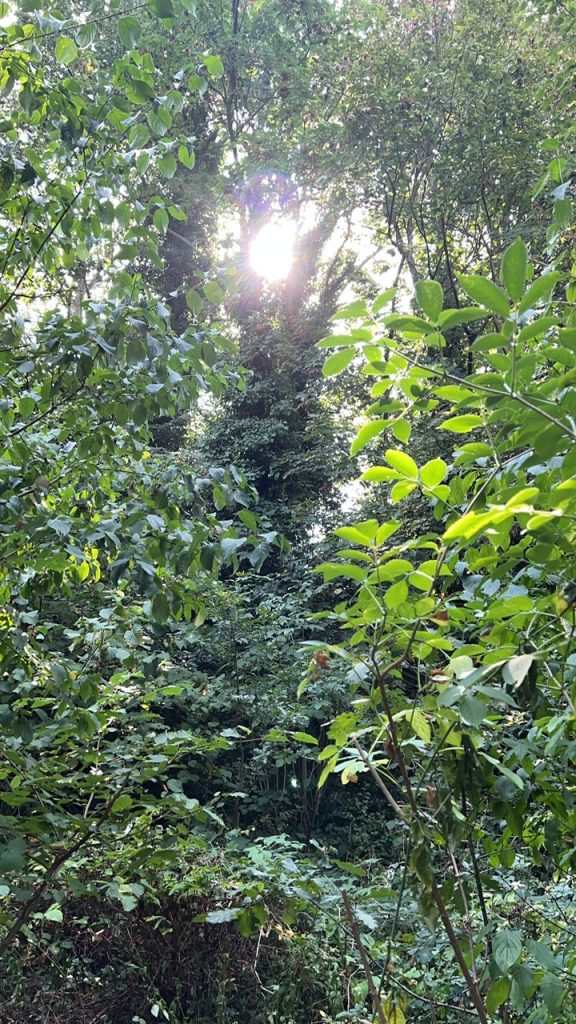 But we have healthy growing oak trees, a large poplar tree near The Glade, the mulberry tree is growing strongly.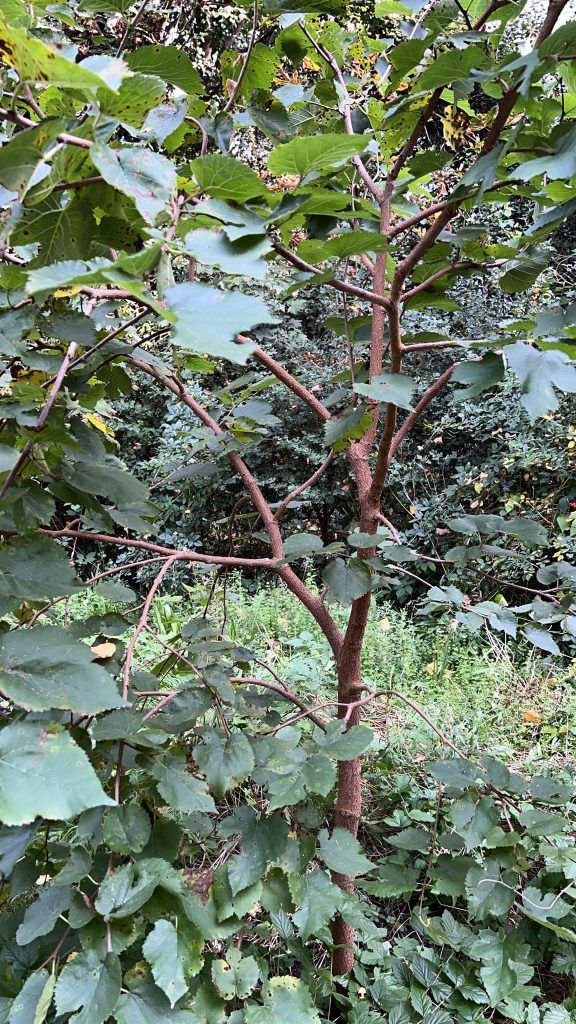 This year we have had quite a good crop of Bramley apples.