This morning's volunteer session was well attended with a lot of energy and focus for tomorrow afternoon's Open Day event. This morning saw tidying up of the paths, removal of overhanging ivy and branches.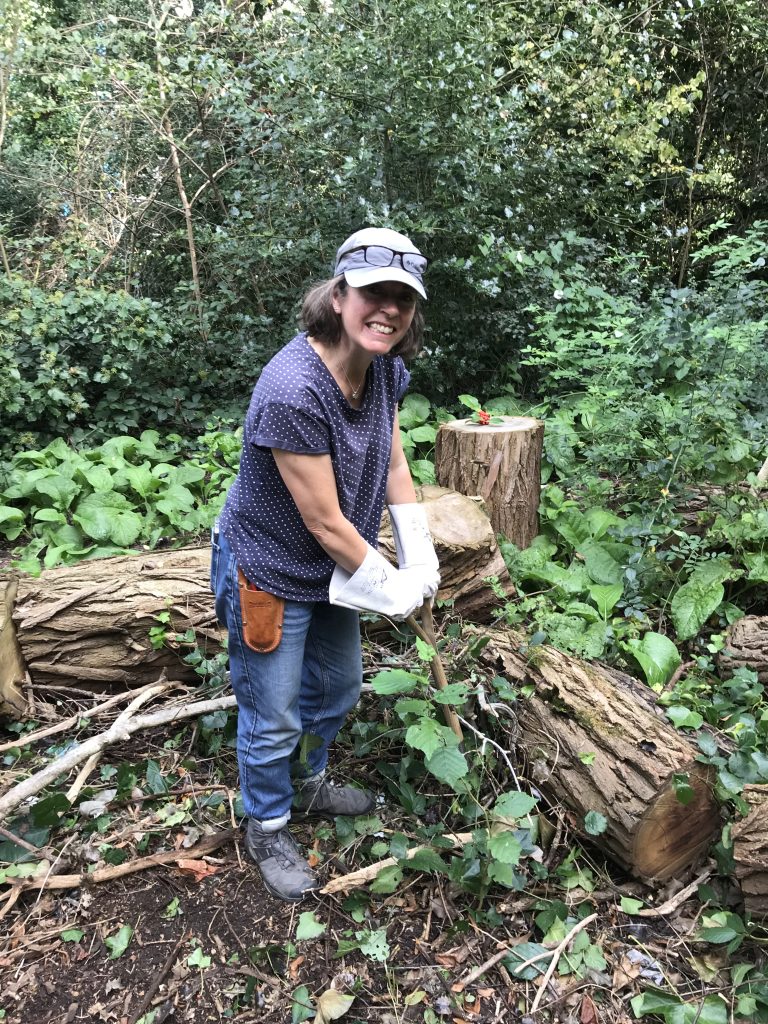 More work was completed to clear the area around one or so the more disease resistant elm trees which was planted several years ago.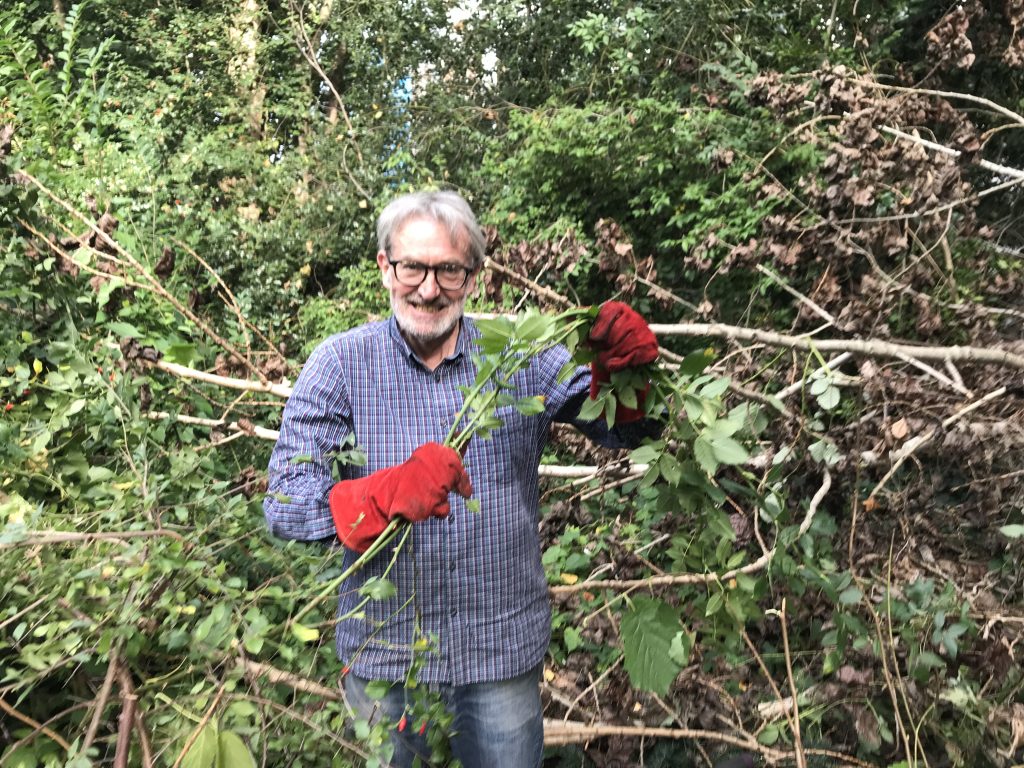 The above photo shows one of our "bee experts", Jeremy Rosie doing some pruning in The Glade area.
As part of the preparations for our Autumn Afternoon Open Day, repairing the steps is an on-going task, as general wear and tear requires constand maintenance for the safety of all in the woodland. The below photo shows good, new steps that lead towards the upper levels.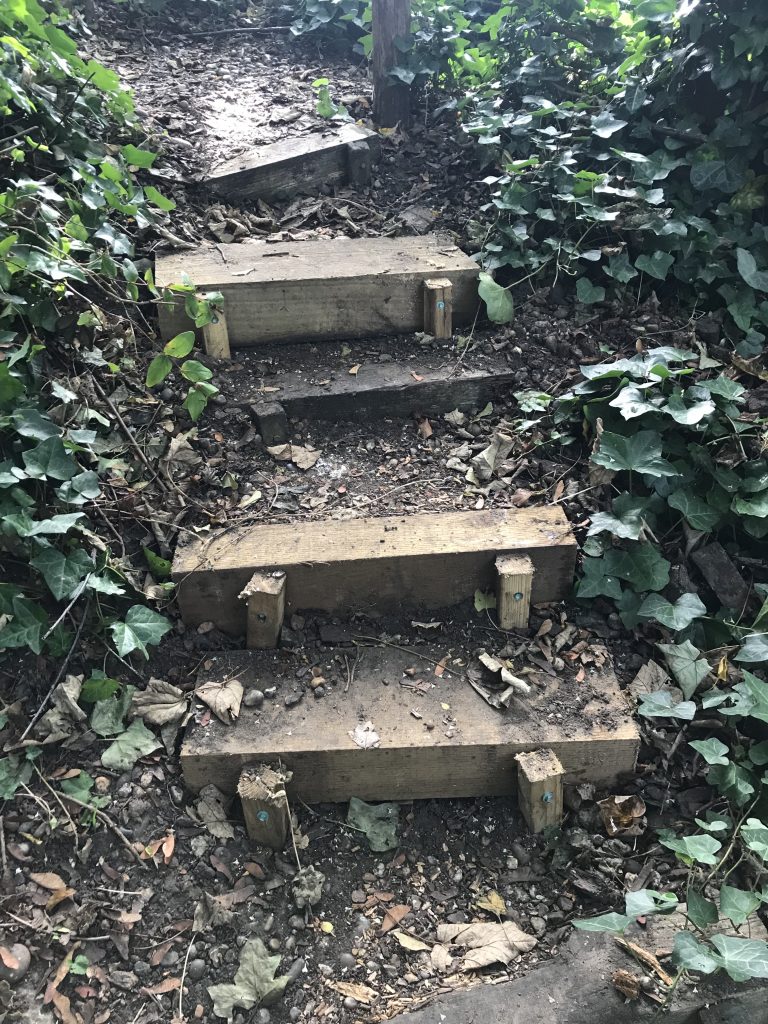 Of course, one of the joys this time of year is the constantly changing plants. Below are 2 photos of vibrant red fruits from a holly tree and a rose.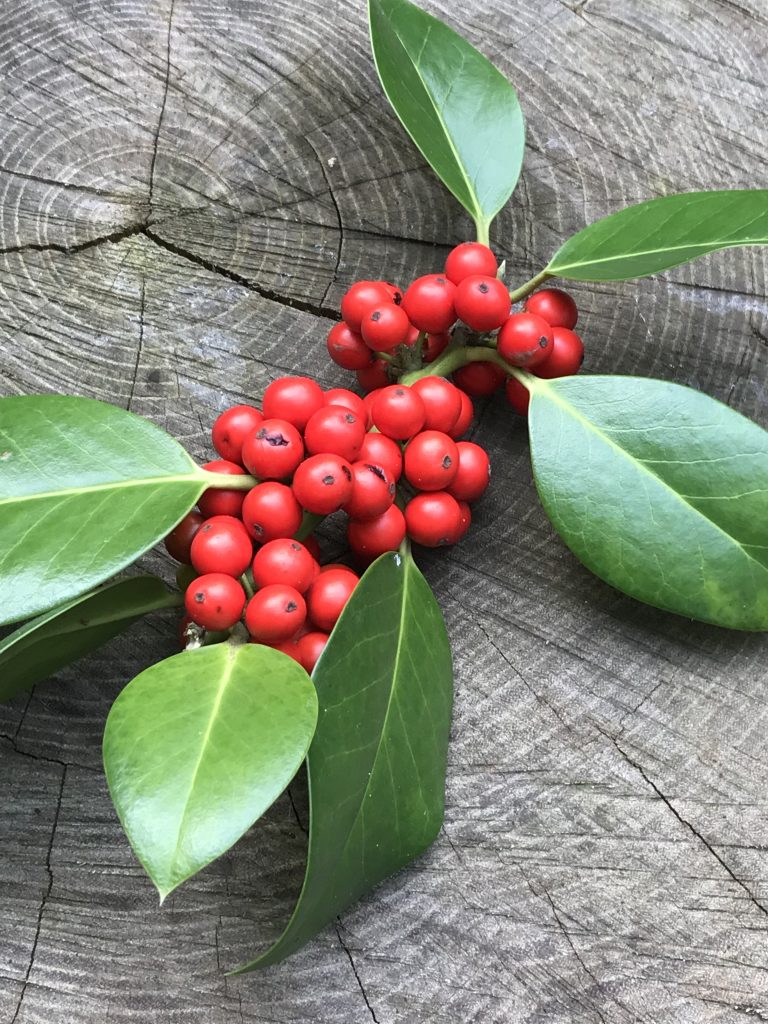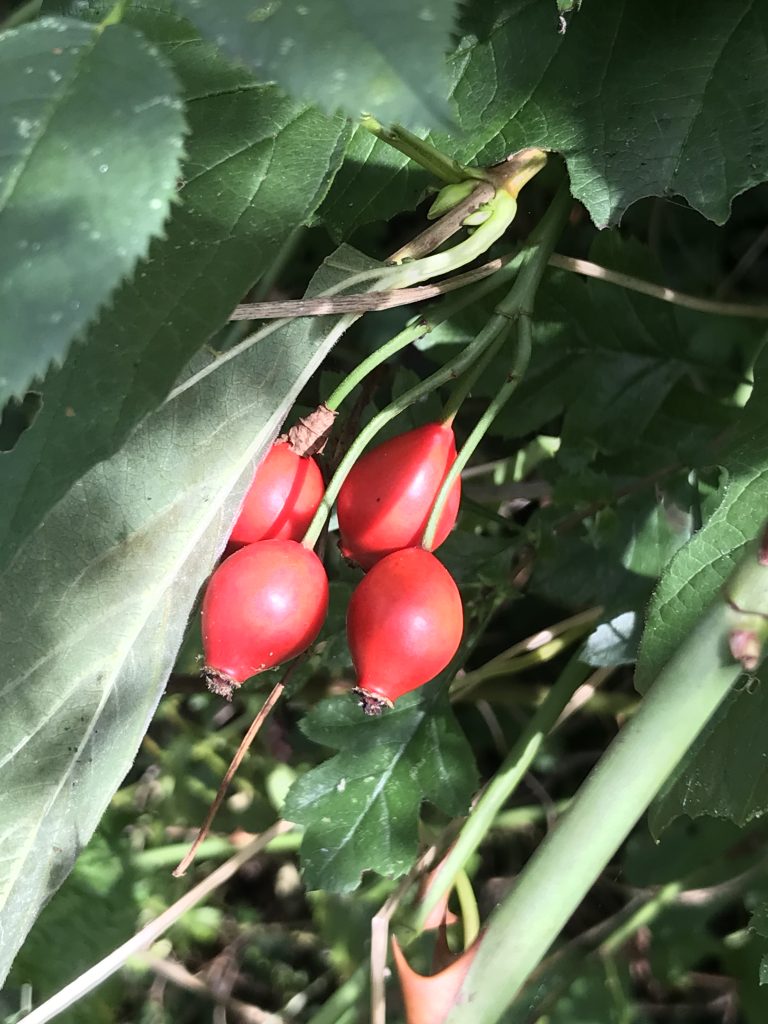 But of course, one of the joys of being in the woodlands is to just enjoy the calmness and tranquility that is possible!