Last Sunday, the 4th September, was the latest Westcombe Woodland volunteer morning. Another unseasonably warm day greeted the committee members and volunteers, although turnout was a little quiet, no doubt due to the ongoing Summer holidays.
Lots of flowers were now in fruit, as can be seen in this post. Below are photos of hogweed seeds and elderberries. Blackberries are now past their best.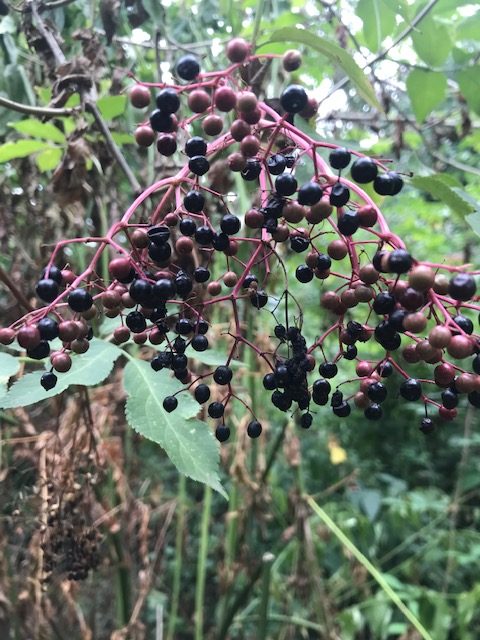 Maintenance
Part of the maintenance for September involved pruning the hedge, and there are also a couple of photos of committee members Donald Albrecht and Nigel James Duncan hard at work.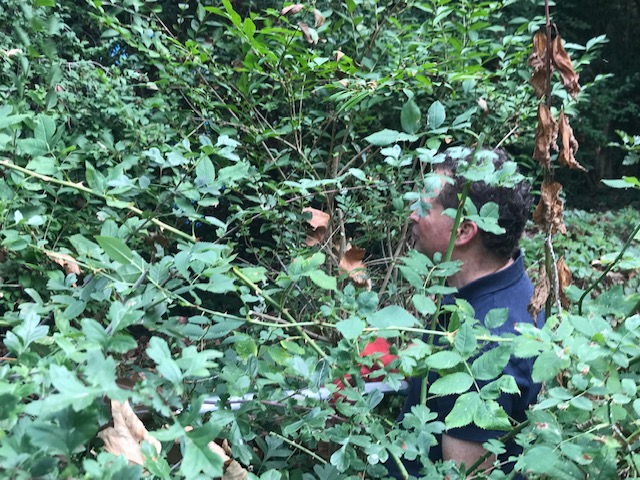 Pond update
No one could have noticed the really hot and dry July and August. The water in the pond had really dropped, so volunteers spread 2 tarpaulins over the ground so as to direct rainwater into the pond. There have been quite a few wet days and this has resulted in water levels rising. The water butt near the shed also supplied rainwater via a hose and gravity, as well as rainwater from the water butt near the entrance being added to the pond.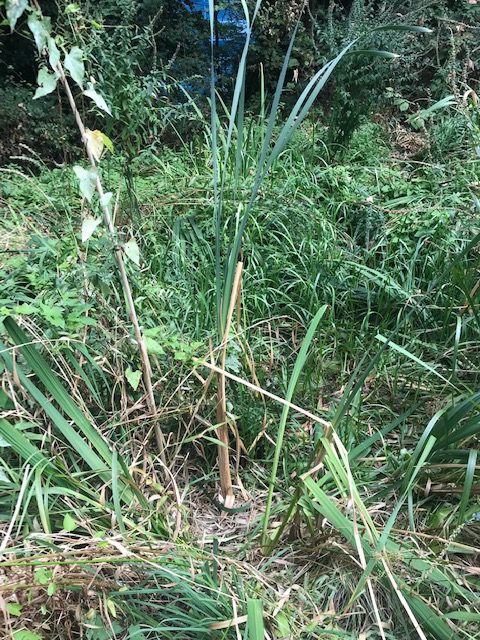 New visitor!
Finally, one of the most interesting observations was the appearance of several cyclamen flowers in the Oak Glade area. These haven't been planted but appear to have somehow arrived and self-seeded. These are a welcome splash of delicate colour at this time of year.