Earlier today saw a good turn-out for the September volunteer morning. After last month's dreadful weather, today was the opposite, very warm, gentle breeze and lots of sunshine, a perfect day! However, after several weeks of only minimal activity in the woodlands, it was time to get on with some serious weeding. The generally cool and wet weather of the last few weeks have seen brambles, ivy and nettles run rampant, so lots of activity – see the accompanying photos – was here to remove these to keep the more delicate ground flora happy.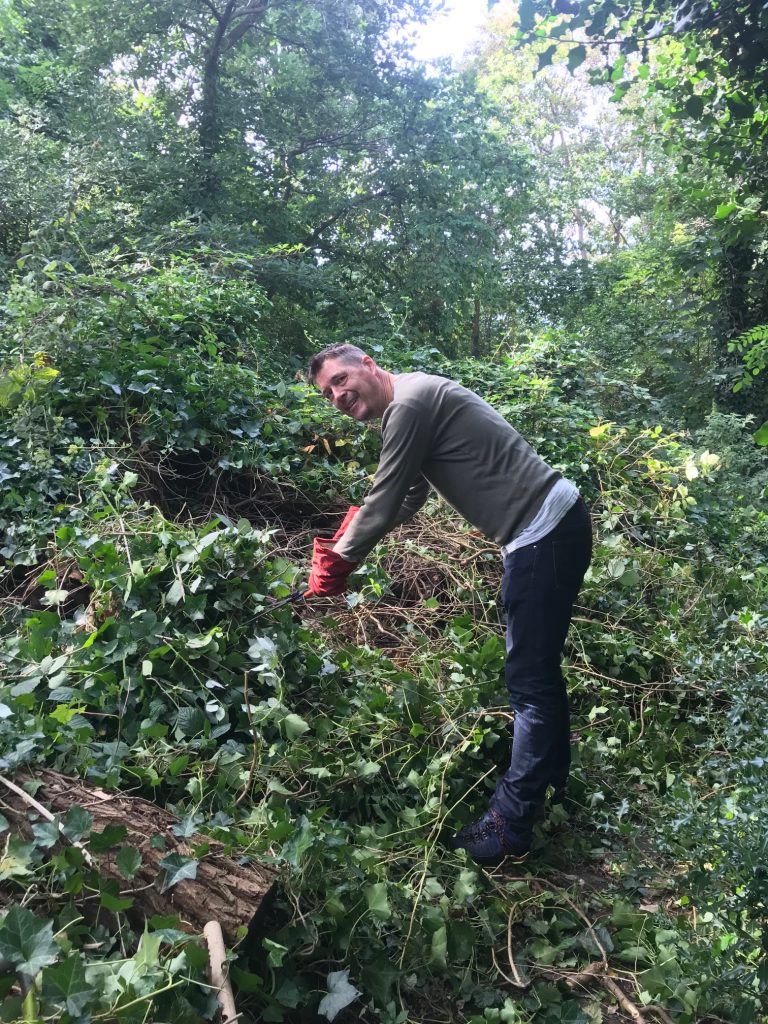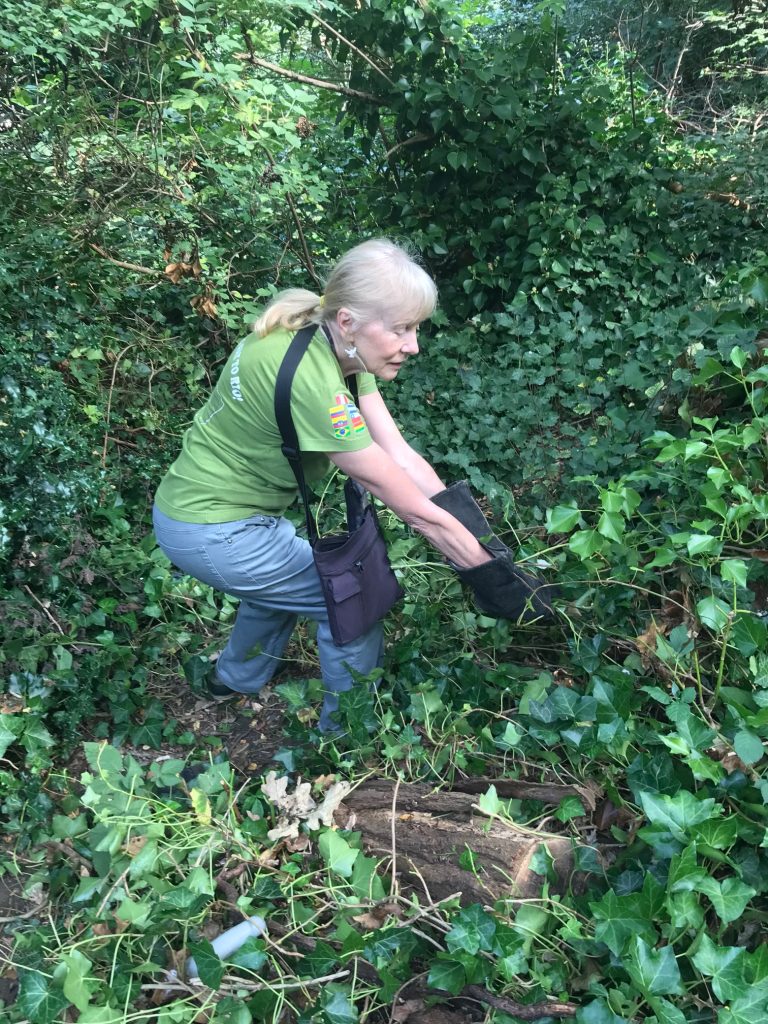 The apples have had quite a good few weeks, with a lot of Bramleys on the floor and on the trees, but clearly the local birds have been enjoying this free source of food too.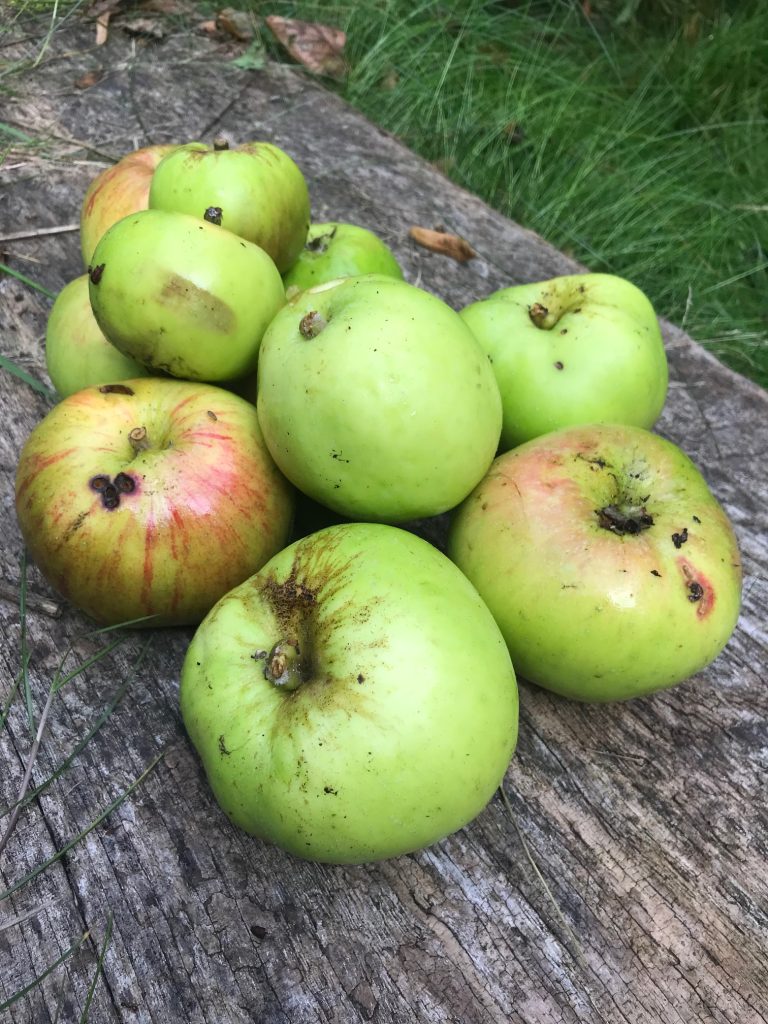 Last year, several small cyclamen flowers were seen in the Woodland glade, it was nice to see that these have spread to 3 small clumps, their delicate pink / mauve flowers are a welcome site at ground level.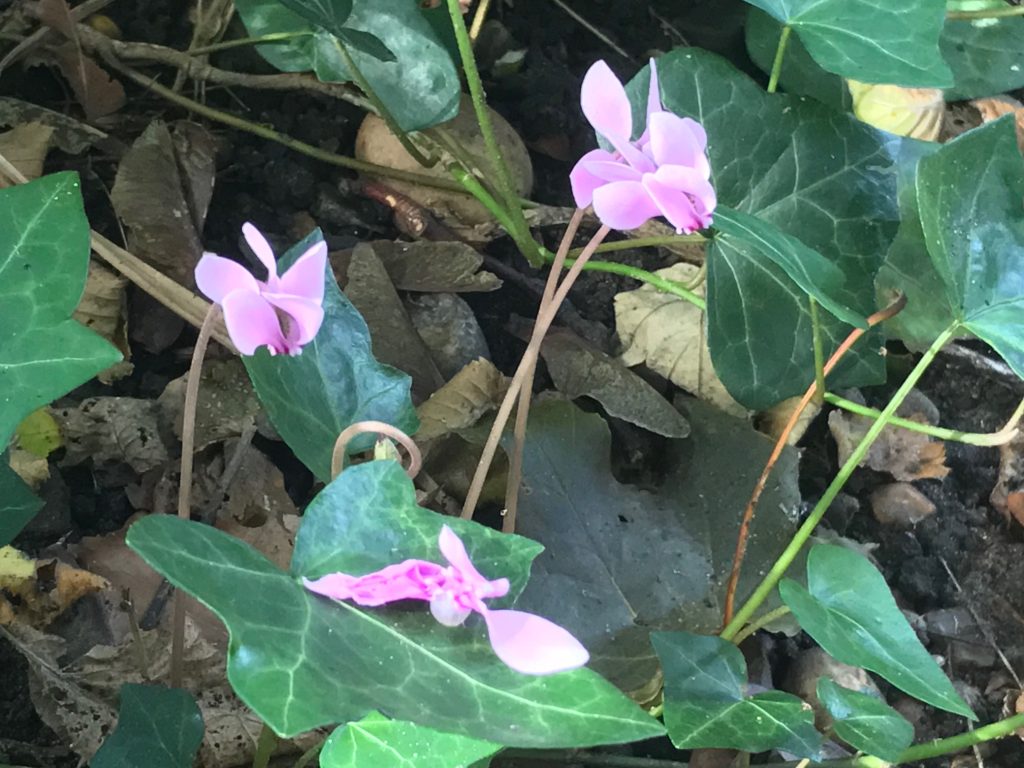 The photo below is our pond, which has seen its water level drop and surrounding vegetation take over. Work will be needed in the next few weeks to remove the encroaching vegetation in advance of our early Autumn Open Day.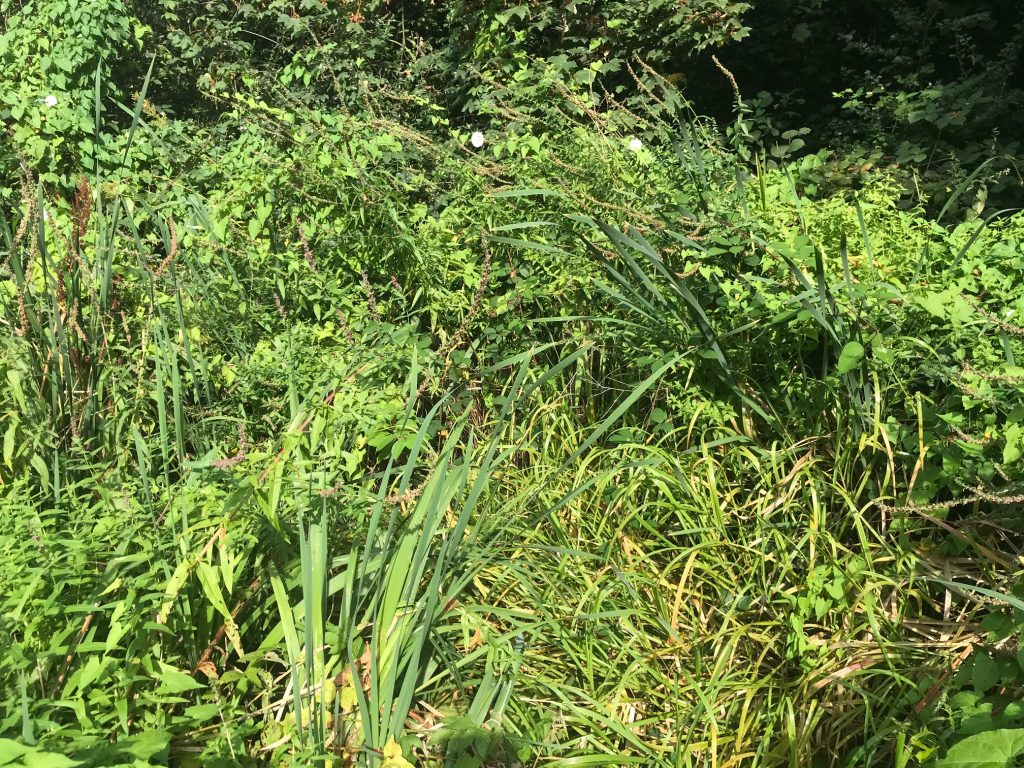 Although the ivy at this time of year can look very pretty with its flowers – and it's a good source of food for insects – although the photo below shows some flowers in their glory, we do need to keep it in check because of its very invasive nature.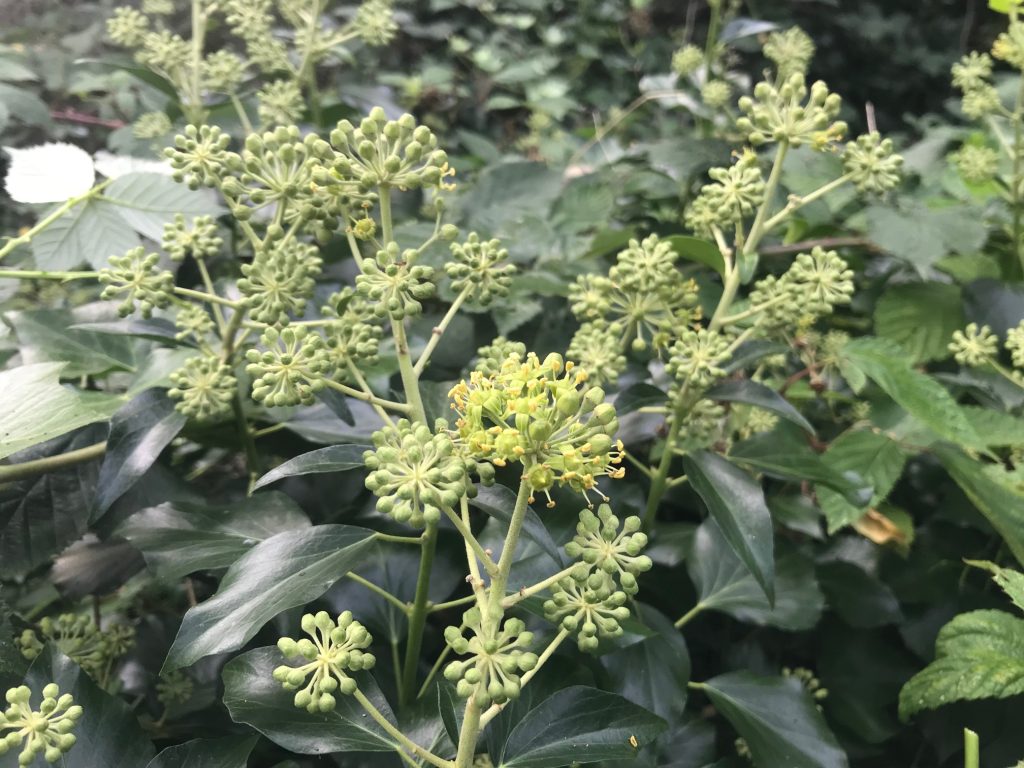 Finally, today was very warm with lots of sunshine. You wouldn't think that banana plants could be found in th elocal area, but as you can see, the photo of a neighbour's garden show them thriving! A real treat to those who work in the woodland!