What an incredible turnout today! An amazing mixture of committee members, regular volunteers and new volunteers. One of the most exciting things was that after several years in the making, our apple trees have not only provided a crop, but the birds and squirrels have left them alone. A mixture of Bramley apples and Cox's Oranges were available. In advance of next month's Early Autumn Open Day, we have harvested several bags of them, all neatly wrapped in newspaper, but there are still plenty left.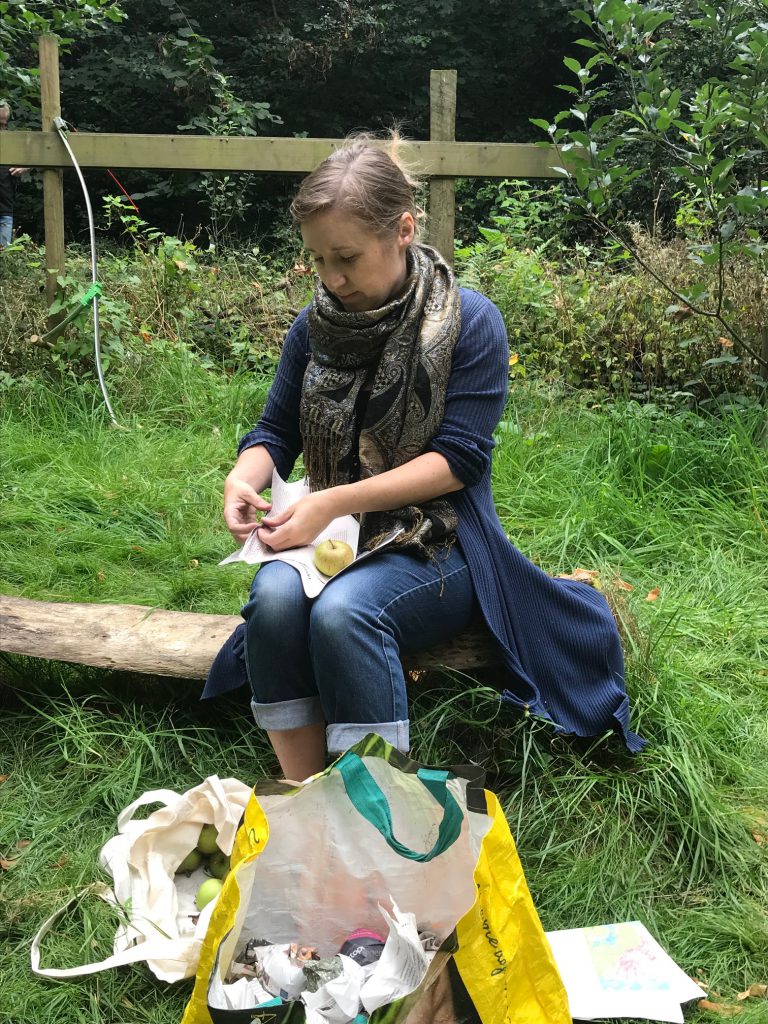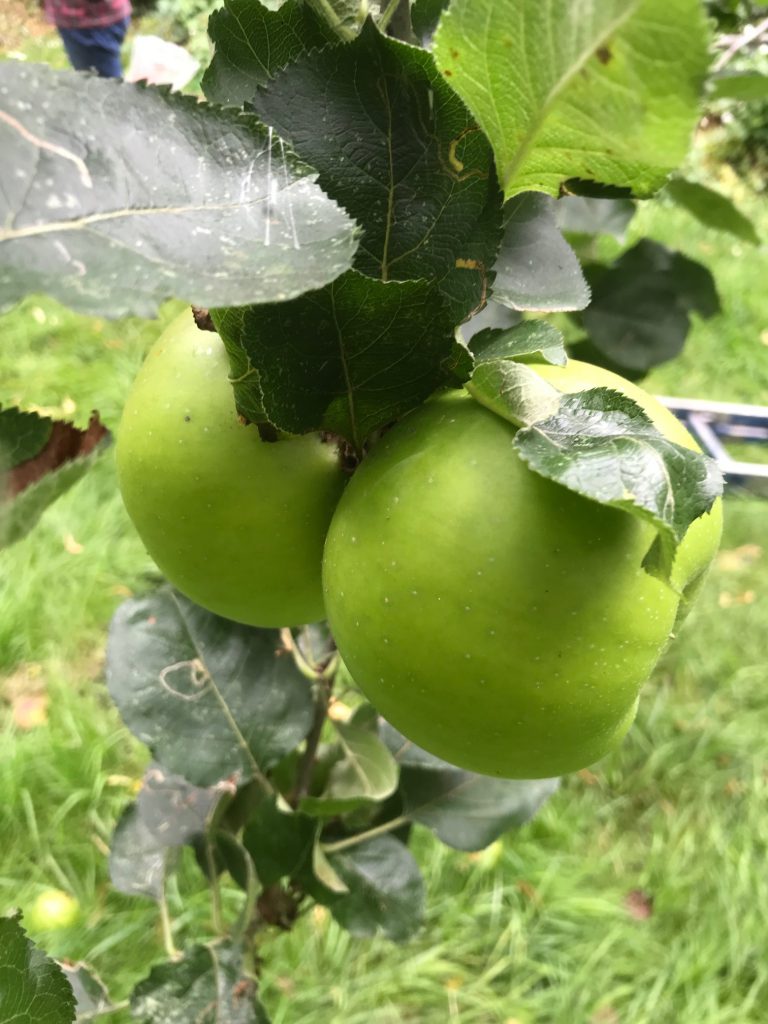 Another long overdue task was the clearing of vegetation around and in the pond. Committee member Donald Albrecht can be seen in the photos removing grasses from the centre of the pond.
But as usual, there was ivy clearing of the paths, it's our woodland's proverbial "Painting of the Forth road bridge"! Many thanks to the new volunteer who got stuck in with this task.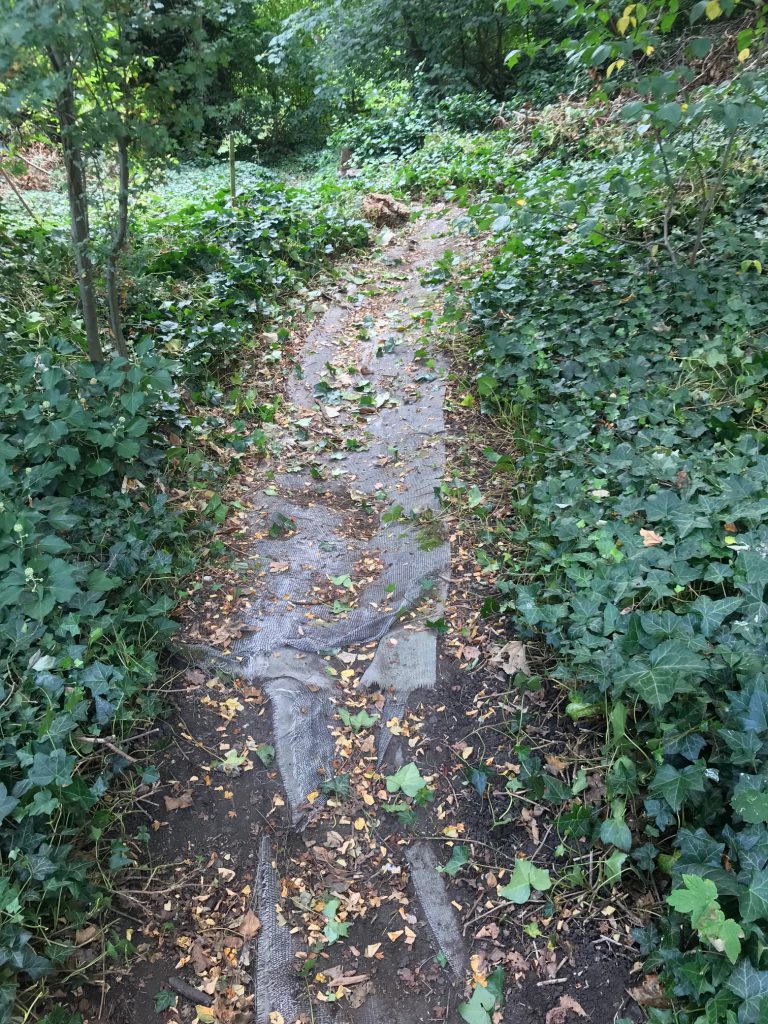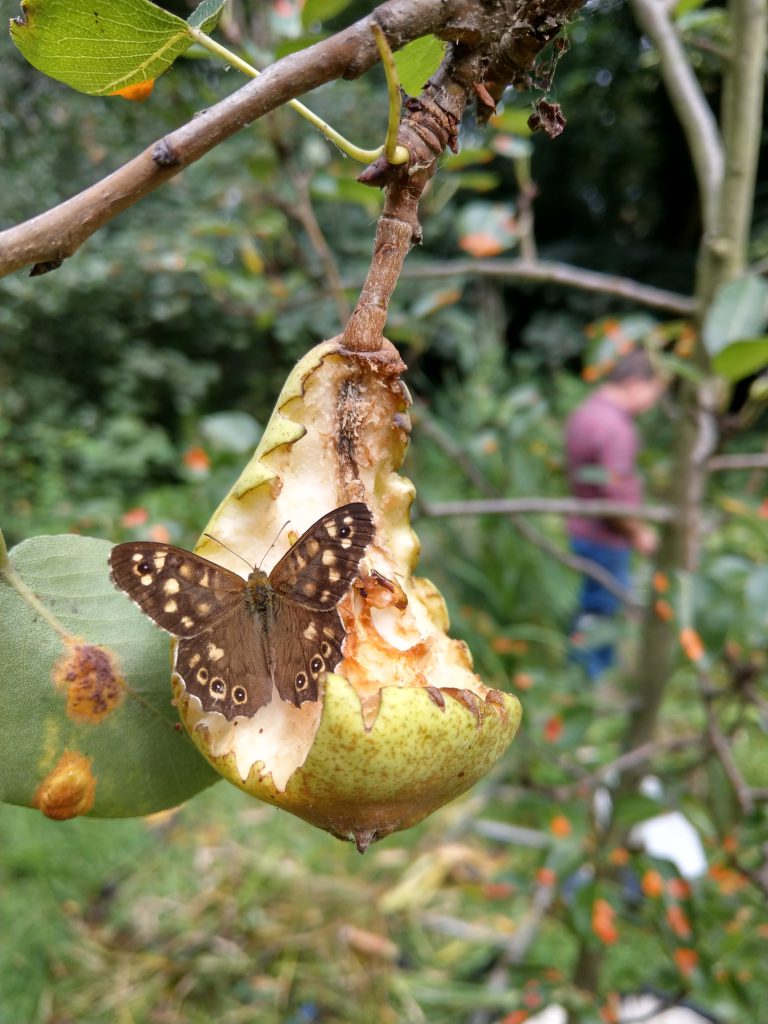 Butterflies were seen when the sun came out. We were very fortunate to have Nathan Jones (Chair of the Kent & SE London branch of Butterfly Conservation) available this morning. He noted Speckled Woods, a Painted Lady and a Red Admiral as well as a "Turnip Moth".
There was also clearance of weeds in the Glade area, as well as clearance of weeds and brambles from around the fruit trees.
It's shaping up to be another good occasion for next month's Open Day.