The Westcombe Woodlands' 2nd volunteer morning of the year saw lots of activity! Work took place in both the Lasseter Place part and the main area. In the Lasseter Place area, we coppiced our own hazel that was planted over a decade ago. In the photo can be seen volunteers and committee member Andrew Slade.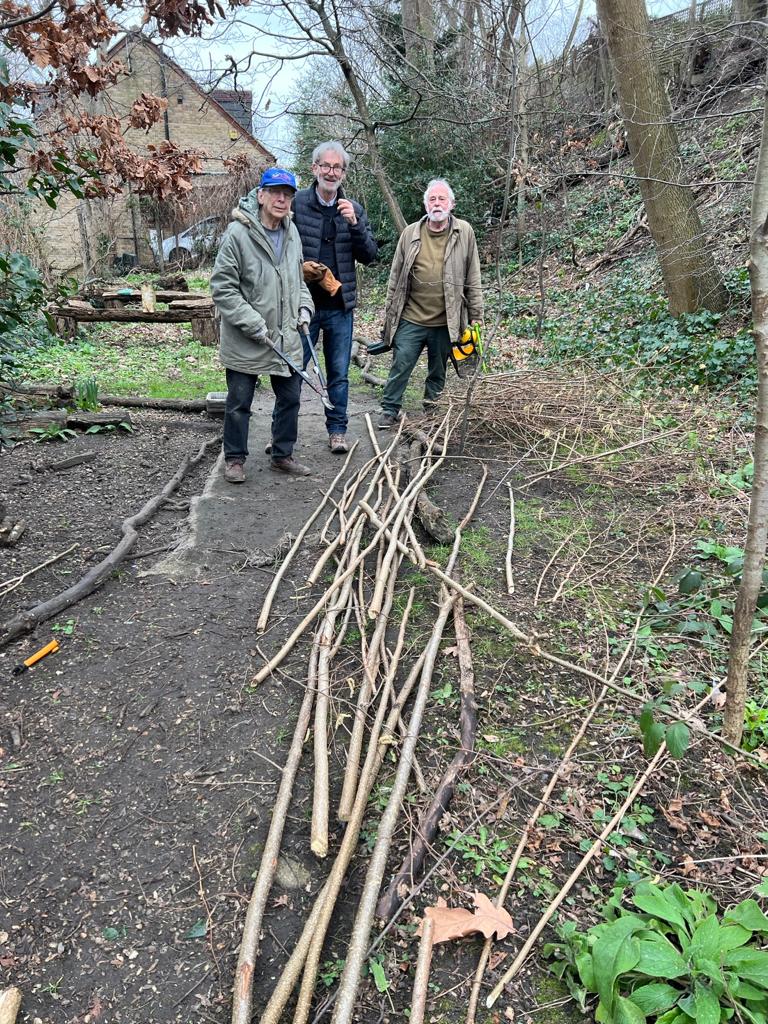 In the main area of the woodlands, it was a good time to start some of the repairs that are needed. We can see committee member Jeremy Avis with a new wooden pole to replace a rotten one next to some steps.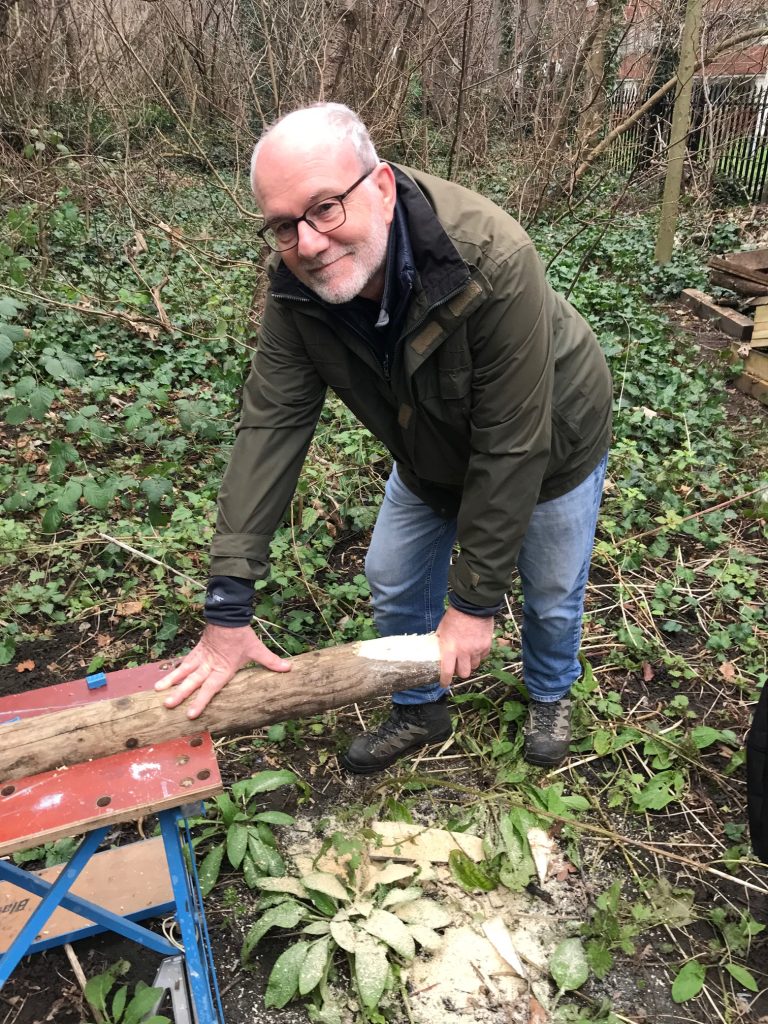 Other maintenance includes pruning trees in the orchard and clearing the area around a beech tree which is to be moved to a brighter place in the next few days.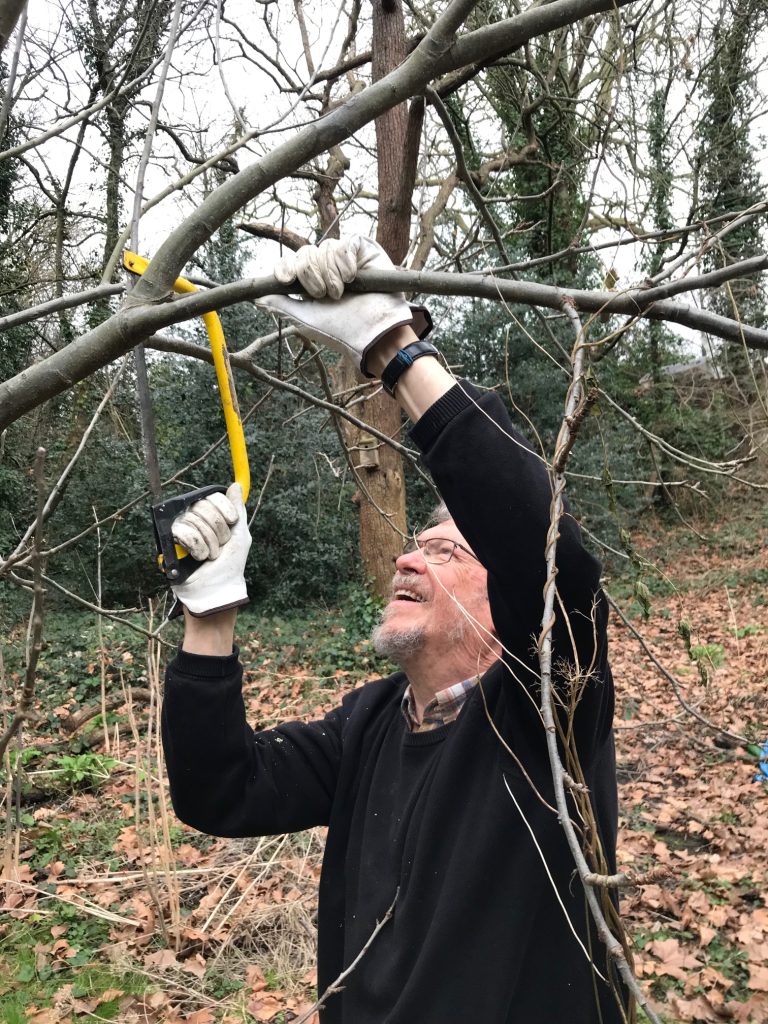 Once again we had volunteers from Greenwich Goodjym come and help out in weeding and bramble clearance.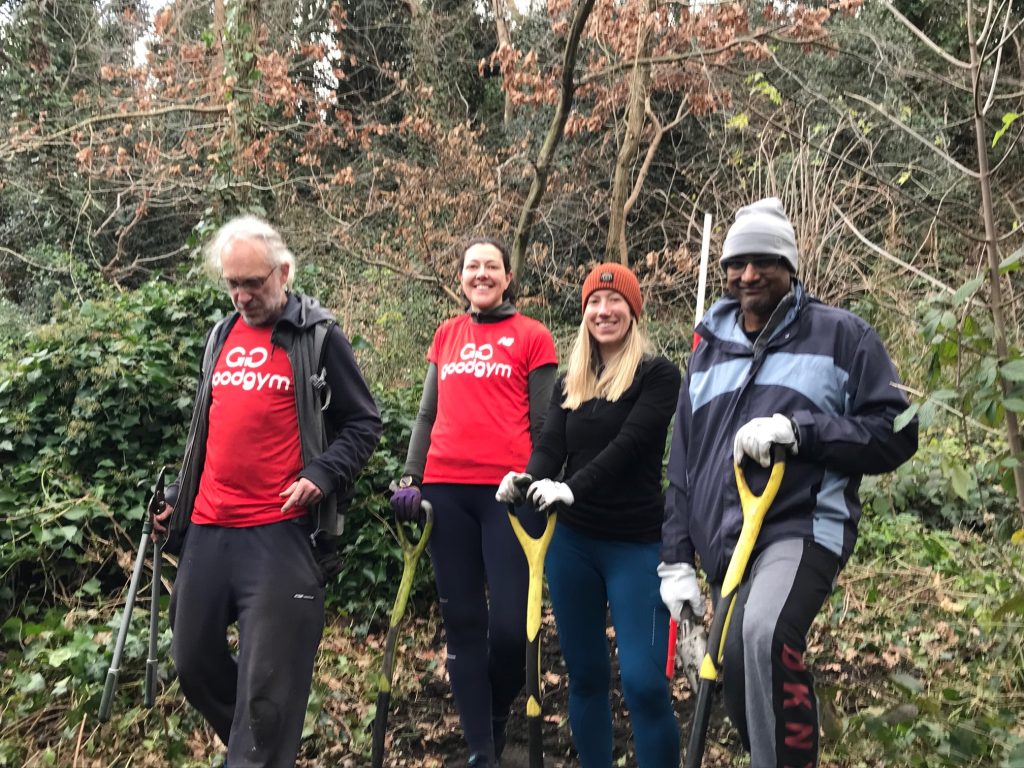 There's not much to be seen with new plants at the moment, we have hazel catkins but bluebells are emerging, the photo shows several clumps to be a few centimetres tall.