Local volunteers and committee members gathered at the woodland site last Saturday for a day of habitat creation, weeding and planting of seeds. As can be seen in the accompanying photos, in a newly created habitat area where dense holly trees have been cleared, new habitats in the form of terraces next to the path that goes from the entrance to the upper levels were created, using the felled tree trunks to act as support structures.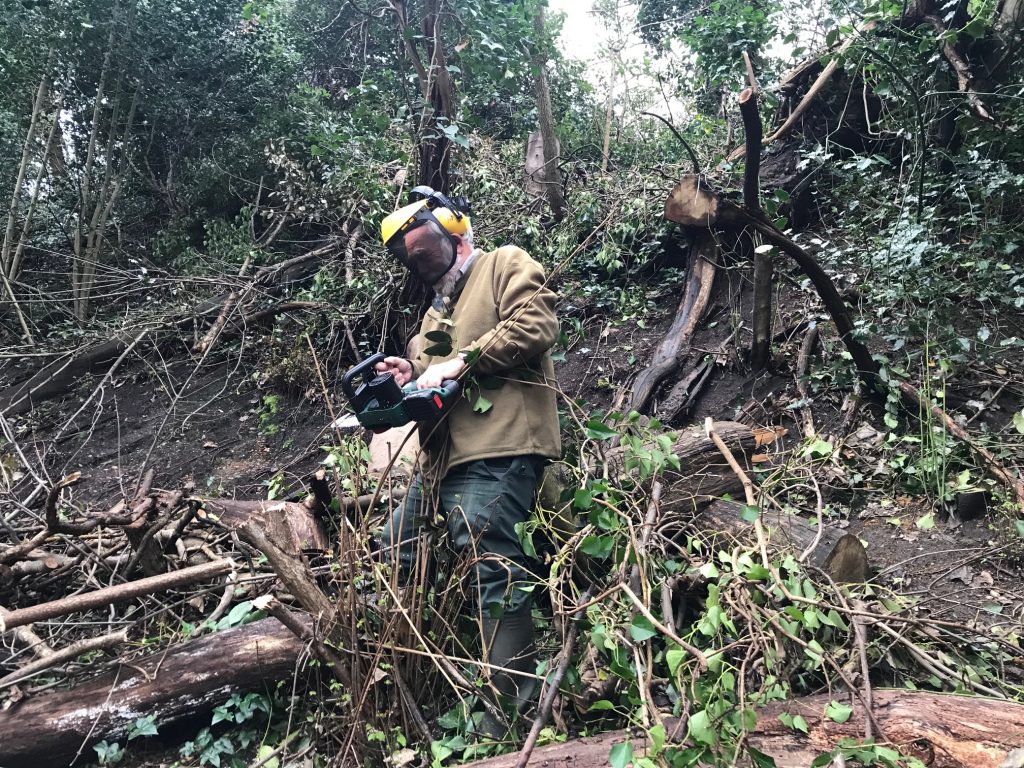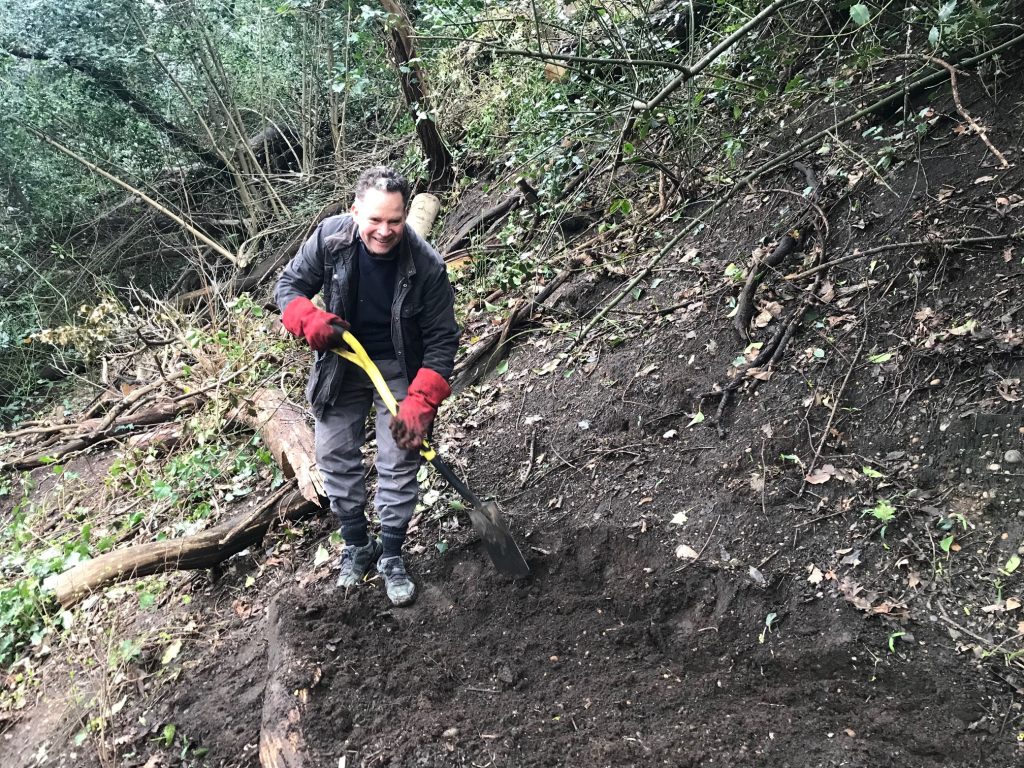 Many of the volunteers were excited to see the primroses in flower, including an unusual purple-coloured primrose, the lords and ladies that were beginning to appear, as well as the bluebells which were growing strongly.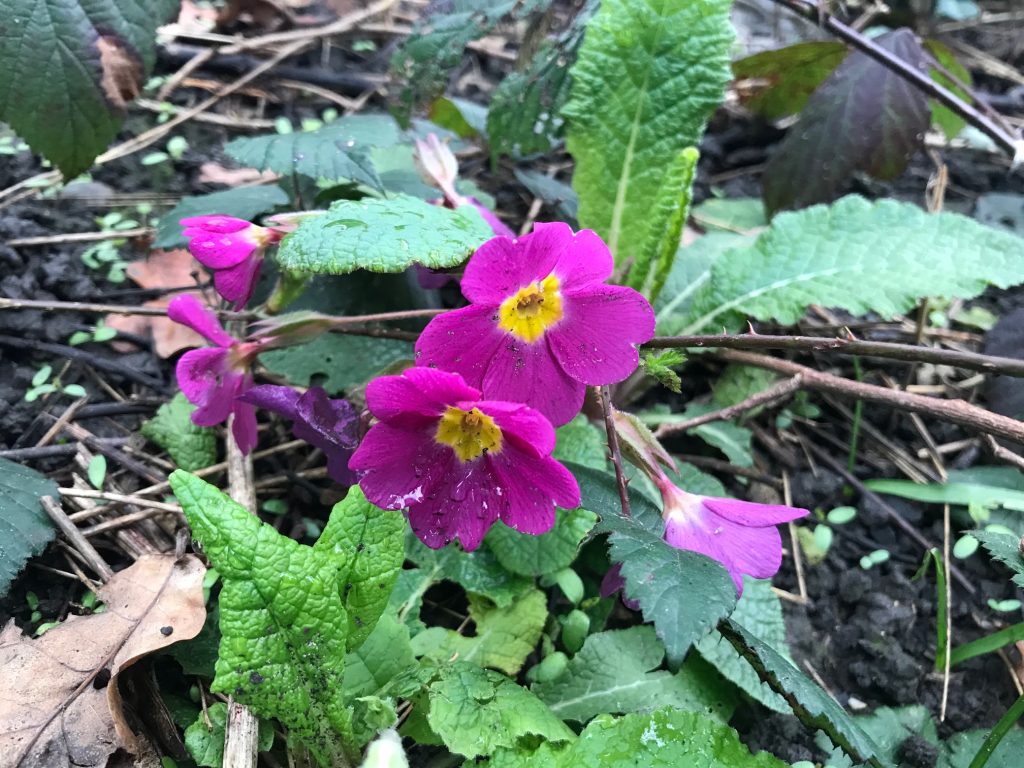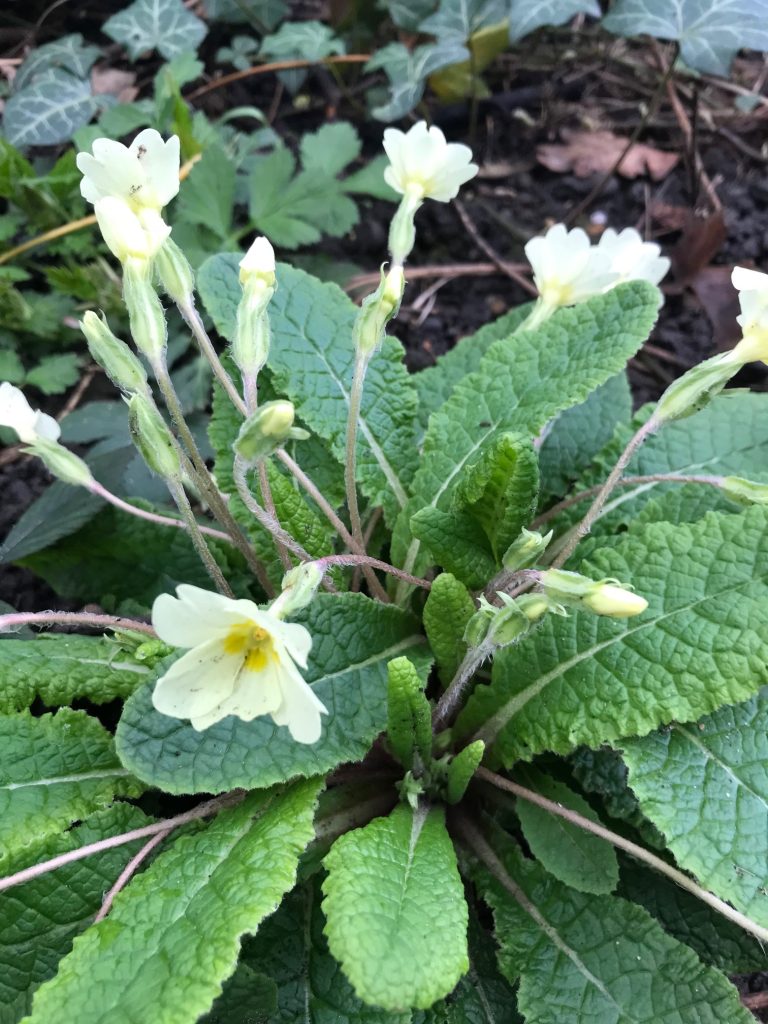 The volunteers took extra care to protect these delicate flowers by clearing any invasive plants such as brambles that could threaten their growth.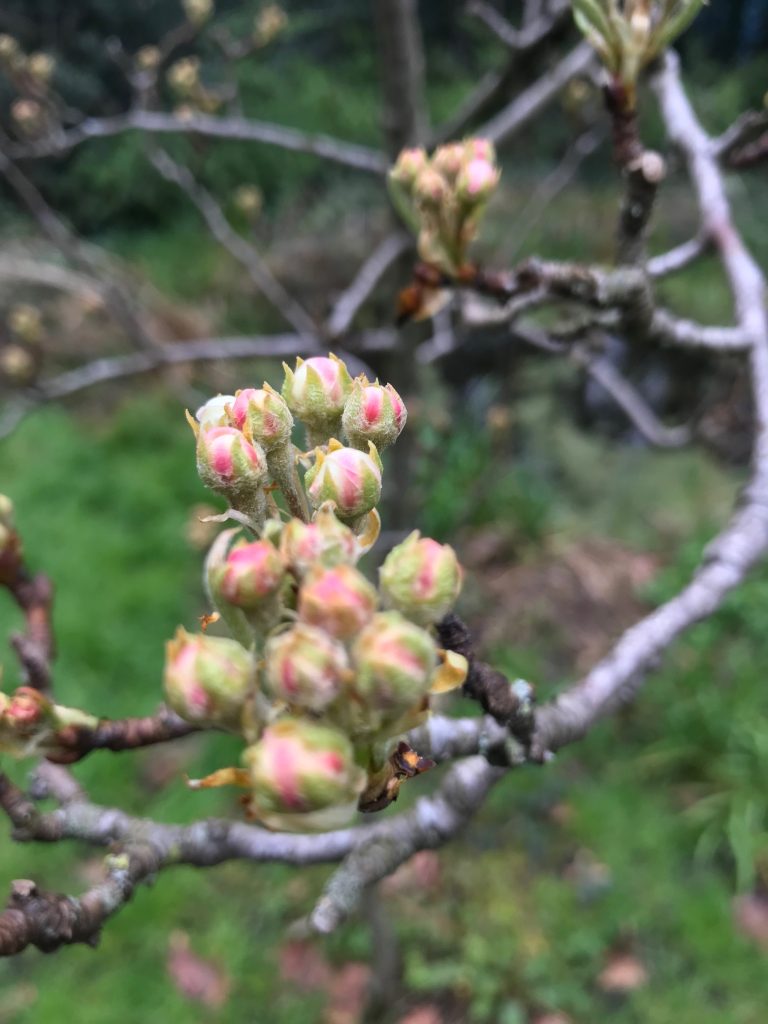 We hope that by creating new habitats and caring for the existing ones, we can promote a healthy ecosystem that benefits both the wildlife and the local community.
Of course, no volunteer morning would be complete without the coffee and biscuits!