Although in the last few weeks there has still been small amounts volunteer work taking place in the woodland, our usual early October open day was cancelled due to the ongoing coronavirus situation. However, the bees in their hives have thankfully paid no attention to this and have generously rewarded us with lovely, locally produced honey.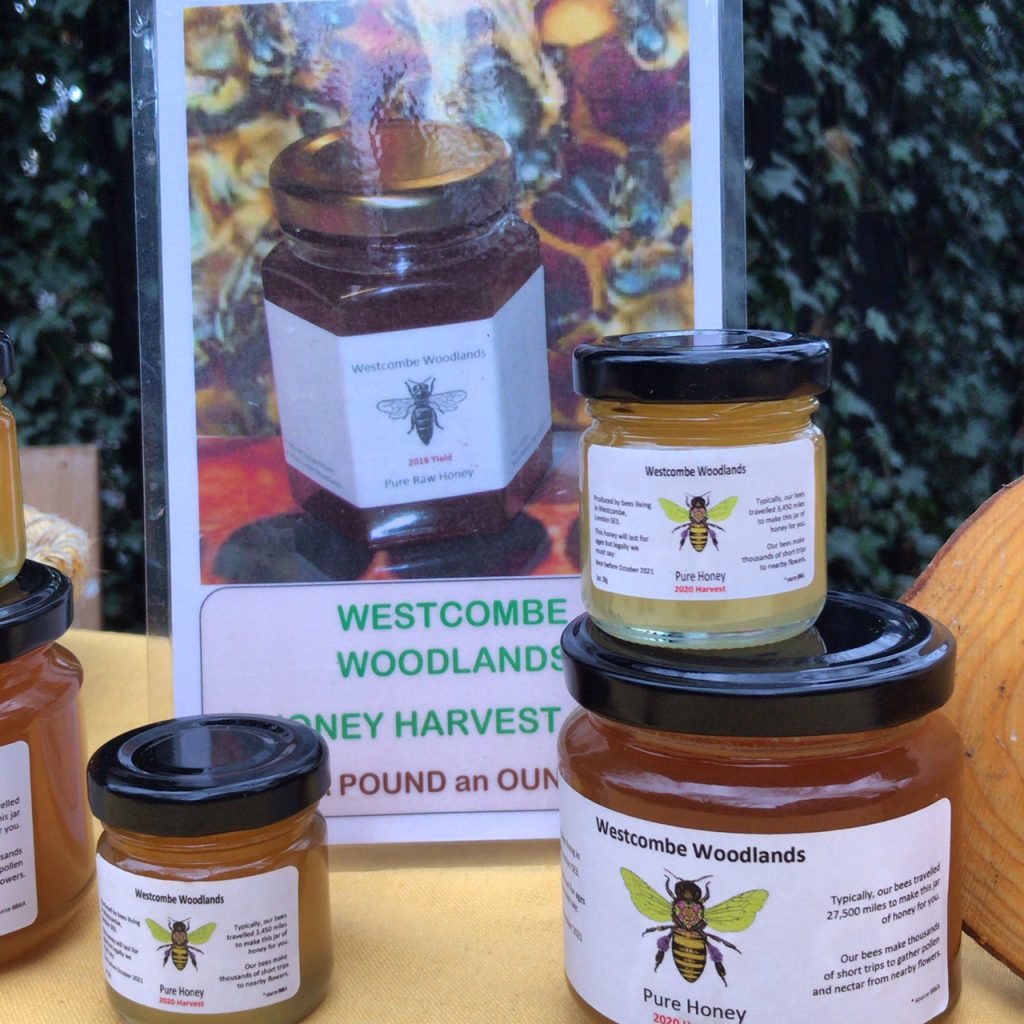 The 2020 honey vintage sold like those proverbial hot cakes, so much so that by midday on Sunday lunchtime, we had sold out! The photo below shows committee member Andrew Slade looking after the honey sales. He is also one of the key "custodians" of our hives.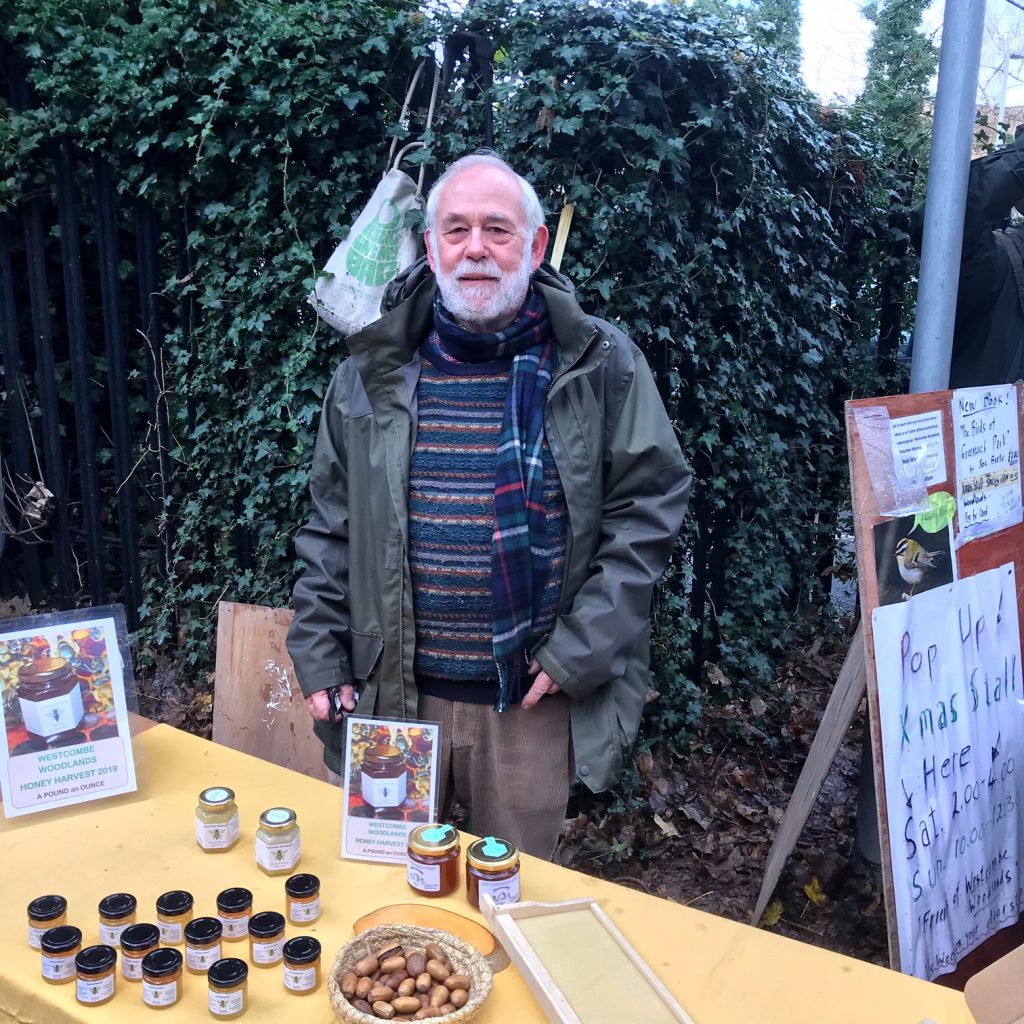 Also involved in running the weekend's Pop-Up event was Rich Sylvester, who helped bring in several new members to the the Westcombe Woodland charity, an amazing number!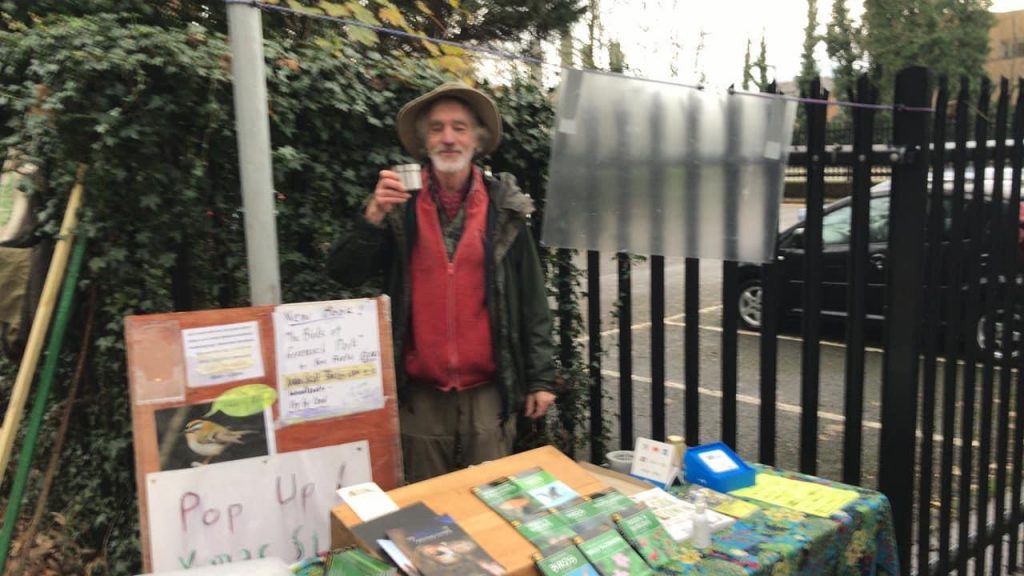 Other photos show the woodland in deep sleep with yellow leaves, bare trees, and yet amazingly there are one or 2 bees still flying around the hives. The holly berries in the below photos are the most vibrant reds at this time of the year.