The morning started with the usual flurry of activity in getting the woodland up to standard. Paths were swept of dead leaves, and as you can see below, a loose step in the area of The Mound was repaired. Tidying up in the main Glade area started so that tables of food, drinks and activities for the afternoon could take place were also undertaken.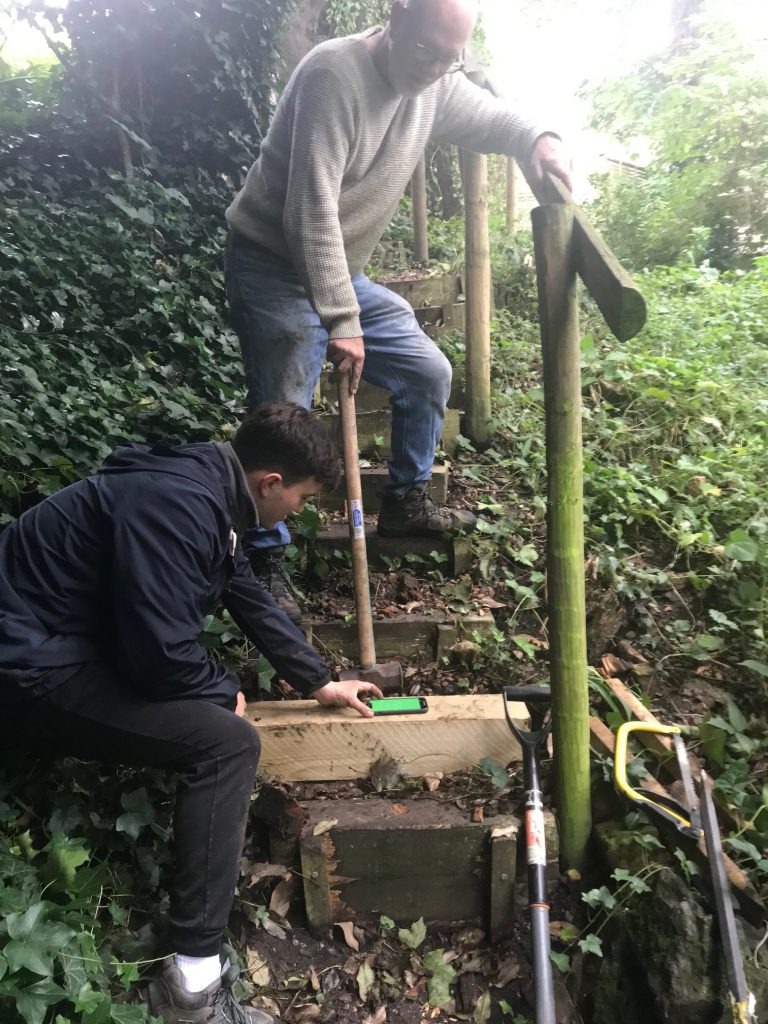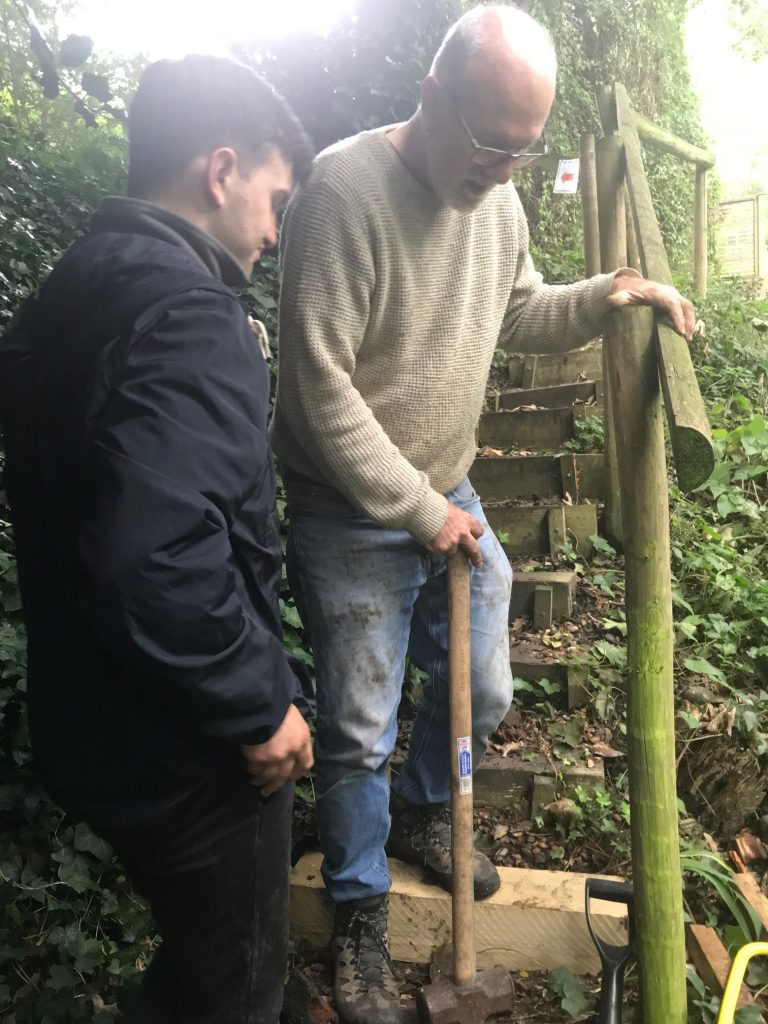 The apples this year showed promise, but compared with 2 years ago, the harvest was slim. Even the reliable Bramley trees produced only a modest few.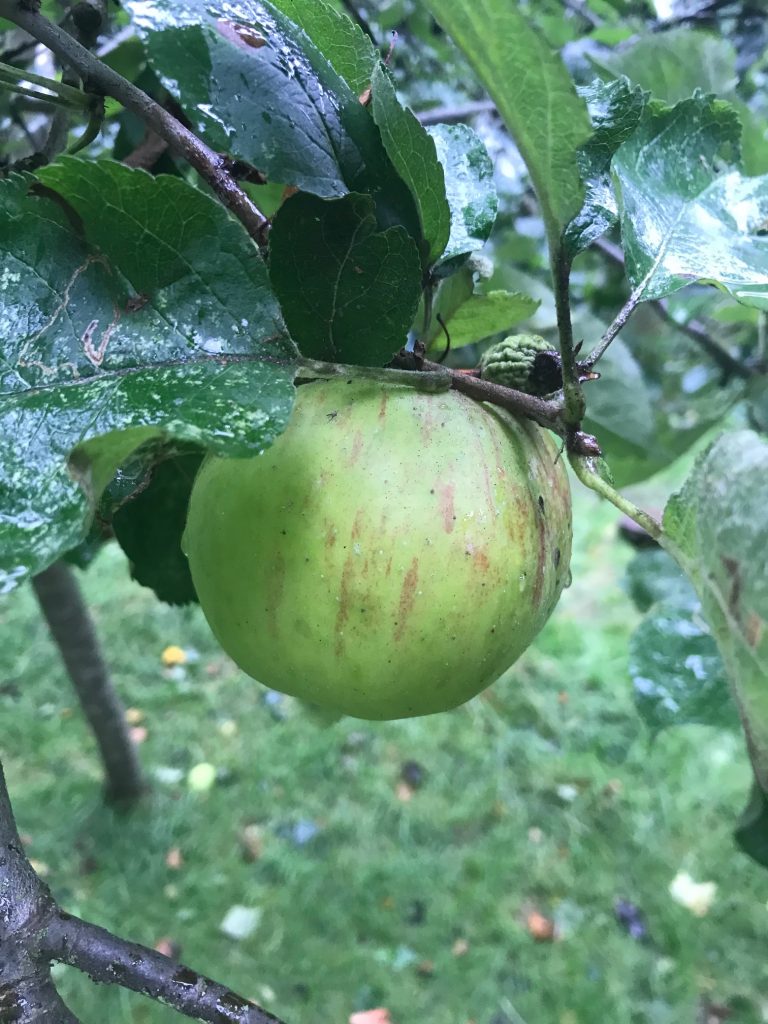 However, everyone's mobile phones were the hot topic of conversation around midday, with our weather apps showing torrential solid rain coming in from around the moment we should have opened the woodlands to our guests. And unfortunately, they were correct! From just before 2pm, the heavens opened and down came the rain. We have only had to abandon our volunteer mornings and Open day events on a few occasions and this was one of them. By 3:30, after 4 brave people had come through the gates, we decided for safety and sanity to end the day. As you can see in the below photos of some of the plants in the woodland, all look wet! Let's hope for better conditions in early May 2022 when it's the early Spring Open Day.